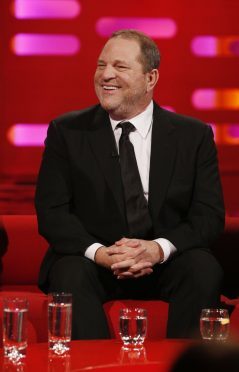 Members of staff at The Weinstein Company have reportedly branded disgraced movie mogul Harvey Weinstein a "monster" in a scathing letter about their former boss.
The statement, published by US-based magazine The New Yorker and signed by "Select Members of The Weinstein Company Staff", said that the group did not know they were "working for a serial sexual predator".
Their comments follow a continuing wave of sexual harassment claims that have emerged against the producer, who has since been fired from his position at the film firm he co-founded.
The complaints, some of which come from the likes of Gwyneth Paltrow and Angelina Jolie, include an allegation from actress Rose McGowan that he raped her.
The letter read: "We came to work at this company because we love movies. We grew up watching Miramax (also co-founded by Weinstein) films, and came to associate that name, and later the name Weinstein, with great storytelling.
"We all knew that we were working for a man with an infamous temper. We did not know we were working for a serial sexual predator.
"We did not know he was a violent aggressor and an alleged rapist.
"Our company was built on Harvey's unbridled ambition… but we did not know that these were the same traits that made him a monster."
The writers asked the company to "let us out" of their non-disclosure agreements, which they admitted to breaching by penning the public letter.
In the statement, the group also said that they "unequivocally support all the women who have come forward, many of whom we count among our friends and colleagues".
They even said that they "wept" when the first reports about Weinstein's alleged behaviour were published in The New York Times.
In the two-page letter, they also described Weinstein as a "sociopathic bully" and demanded "radical transparency and accountability" within The Weinstein Company, by expelling "anyone who had specific knowledge of non-consensual, predatory behaviour" form within its ranks.
The company representing Weinstein has declined to comment.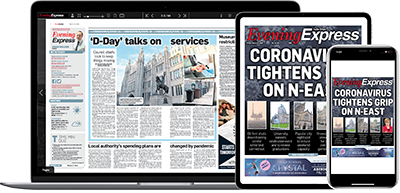 Help support quality local journalism … become a digital subscriber to the Evening Express
For as little as £5.99 a month you can access all of our content, including Premium articles.
Subscribe