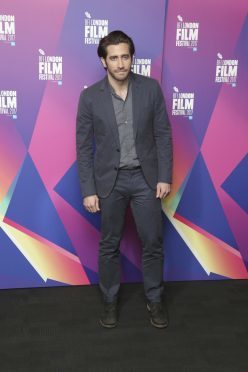 People who survive and thrive after tragedy are the ones who should be the focus of films, Jake Gyllenhaal has said.
The actor takes on the role of Boston Marathon bombing survivor Jeff Bauman, who lost both legs in the 2013 attack near the finish line of the race, in new movie Stronger.
Arriving at its UK premiere at the BFI London Film Festival, he told the Press Association: "I don't think there is an inappropriate time to tell the story about the triumph of human will.
"I think it needs to happen now and Jeff's story is an inspiration. I don't want people to misconstrue what this movie is about, this movie is not about an event, it's about a human being and I think we tend to sensationalise an event and not the people, which is exactly why we made this film.
"I think the people who survive, who get stronger and then thrive and are even better than they were before are exactly the type of people we should be making movies about."
Asked if stories of survival felt all the more important in the wake of the atrocity in Las Vegas at the weekend, he said: "I can't speak to that. My heart is heavy and I send love to those people."
He continued: "I don't think there is ever a time in our existence where knowing that someone like Jeff, who has gone through unspeakable things, can survive and be better (isn't important) and I think stories like that allow us when we are going through hard times to know that we can get better too, show it's all about community and it's about all of us coming together and realising that this thing only works when we do it together."
The Oscar nominee added that playing a character who loses both his legs provided even more of a challenge than he first imagined.
He said: "I don't know if initially I knew what a challenge it would be, I think I loved the story and was moved by it and then you dive into the water and you see how deep it is and I quickly saw how deep it was and how much it would require of me but initially it was about the story and how much it moved me and, surprisingly, how much it made me laugh too."
Earlier in the day, he told an audience that making the film had been a life-changing experience.
"Stronger is with me all the time and there are moments, things I have heard and the pain that I know that Jeff went through that he tried to explain to me … they will be with me forever and that is hard to shake.
"I drove home from Boston to New York after we wrapped and I basically cried the whole way home. I needed to get something out, I'm not quite sure what it was."
Stronger will be released in UK cinemas on December 8.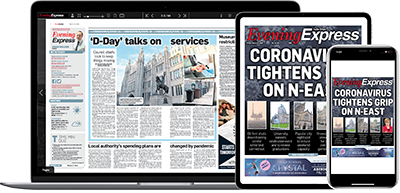 Help support quality local journalism … become a digital subscriber to the Evening Express
For as little as £5.99 a month you can access all of our content, including Premium articles.
Subscribe