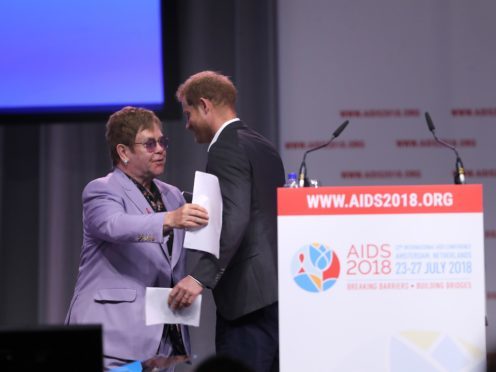 Sir Elton John has launched an ambitious global project to encourage men to test themselves in the fight against the Aids epidemic.
The singer said more work is needed to bring young men "into the fold" as a solution to end the scourge of the HIV virus, which is growing among certain groups.
The Duke of Sussex introduced Sir Elton as he launched the billion-dollar MenStar Coalition at an international Aids conference in Amsterdam, and praised the star for campaigning to eradicate the disease.
Sir Elton, who performed at Harry's recent wedding reception, told the delegates: "If we want to end Aids once and for all, we must make men part of the solution.
"It is time there was a global coalition to teach men to protect themselves, and in doing so it will teach them to better protect not only their wives and girlfriends, their sisters and daughters, but also critically their brothers and sons."
The project will begin in Africa next year, where men across the continent will be encouraged to self-test for HIV, in a bid to empower them to seek treatment if positive and help stop the spread of the virus.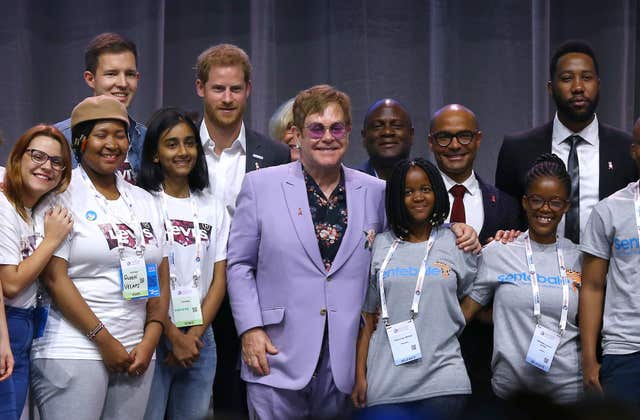 Sir Elton said recent research had shown that men aged 24-35 were tested and treated for the HIV virus at "unacceptably low" rates.
He added: "We must find ways to change this. Too often, and for good reason, men have been seen as the problem in the fight against Aids.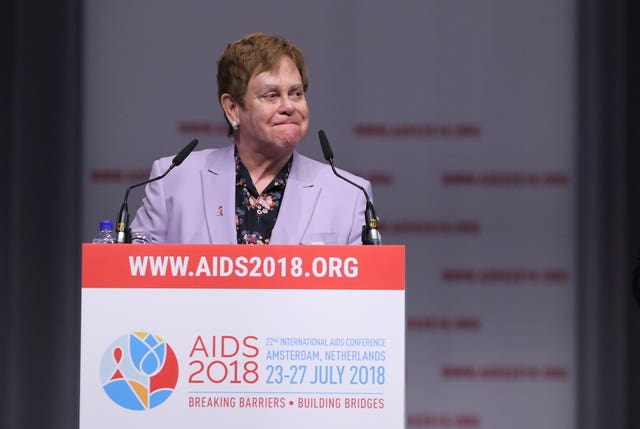 "So in response we have done so much to safeguard women and girls, and rightly so, but we can't solve the whole problem if we're only addressing half the situation.
"If we want to end Aids once and for all, we must make men part of the solution."
The MenStar Coalition partners, which have raised a billion dollars in initial funding, feature a number of organisations including the Elton John Aids Foundation, the US President's Emergency Plan for Aids Relief (Pepfar) and Unitaid.
In his introduction, Harry said: "For over a quarter (of a) century, Elton has worked tirelessly to fund research and services in communities around the world.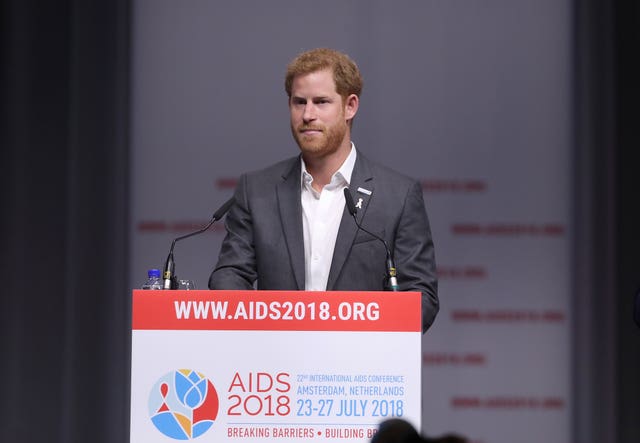 "And today he has come to Amsterdam to announce his latest endeavour — a billion dollar global partnership to break the cycle of male transmission of HIV, particularly in sub-Saharan Africa."
Harry has spent two days at the 2018 Aids conference in his role as co-founder of Sentebale, his Africa-based charity which supports young people living with HIV and Aids in Lesotho and Botswana.
On Monday, he championed young advocates supported by his organisation, under its Let Youth Lead initiative, and introduced them to policymakers so they could hear first-hand solutions to the issues young people affected by HIV face.
In his address to delegates Harry, who like Sir Elton wore an Aids badge on his lapel, said: "This initiative is focused on the tough but essential work of truly changing mind-sets.
"Inspired by the growing alarm at the rate of new HIV infections among young women, this campaign is bravely tackling the root cause of this problem – the lack of awareness of HIV prevention amongst hard-to-reach young men.
"And it will be guided by listening to and respecting the voices of the young men the coalition is trying to reach."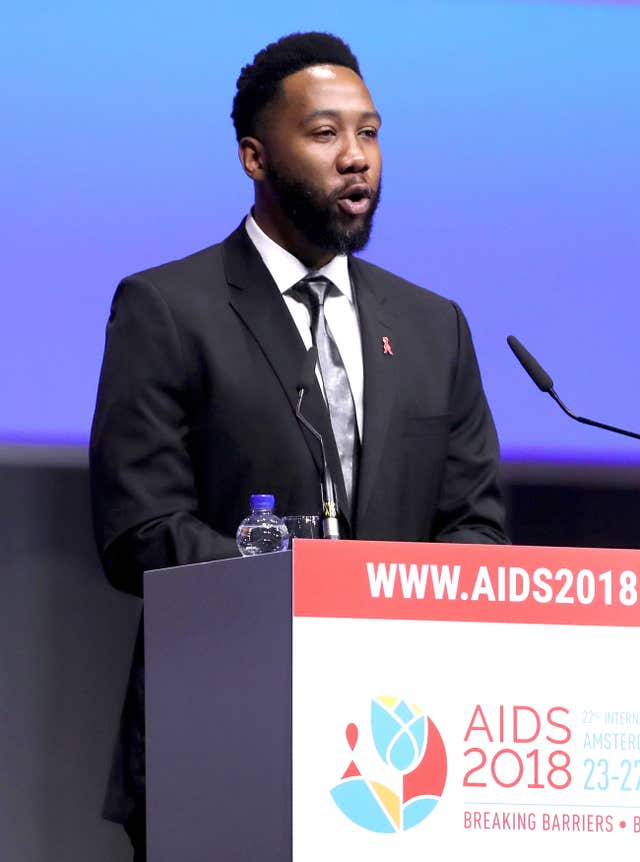 Nelson Mandela's grandson, Ndaba Mandela, was also part of the launch and told delegates that the MenStar Coalition would allow men to "finally fully participate in creating an HIV-free generation of the future".
Earlier, the second day of the conference began with a number of speeches from invited speakers including actress Charlize Theron.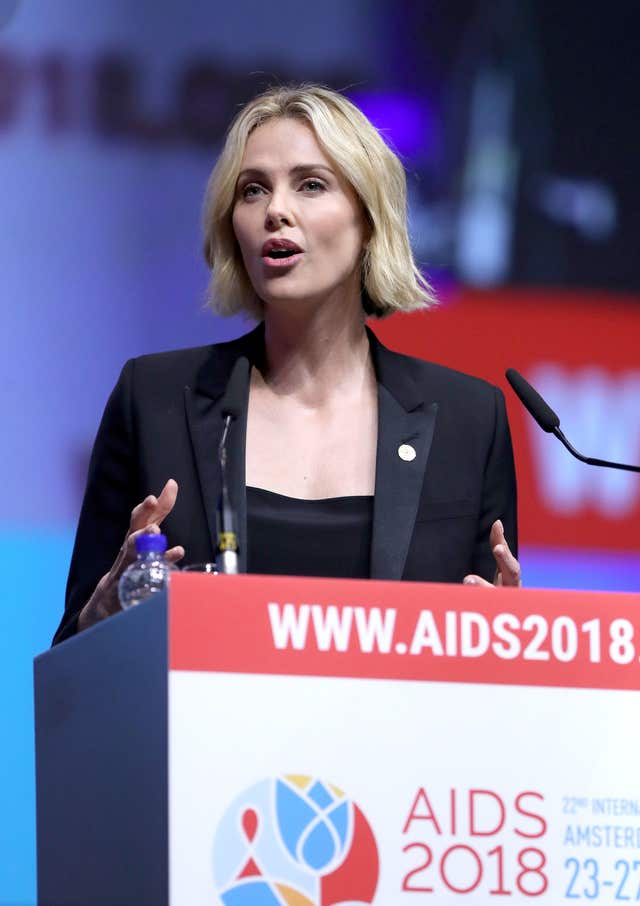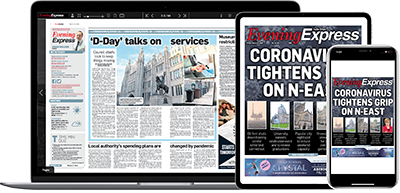 Help support quality local journalism … become a digital subscriber to the Evening Express
For as little as £5.99 a month you can access all of our content, including Premium articles.
Subscribe