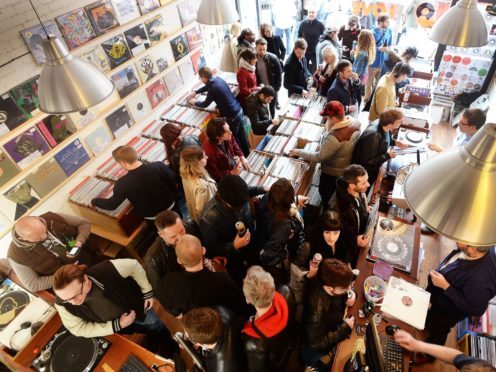 Vinyl fans across the UK are spending the night queuing outside record stores in a bid to get their hands on limited edition releases.
Saturday marks the 11th annual Record Store Day with avid music fans and stores gearing up for what has turned into one of the industry's busiest days of the year.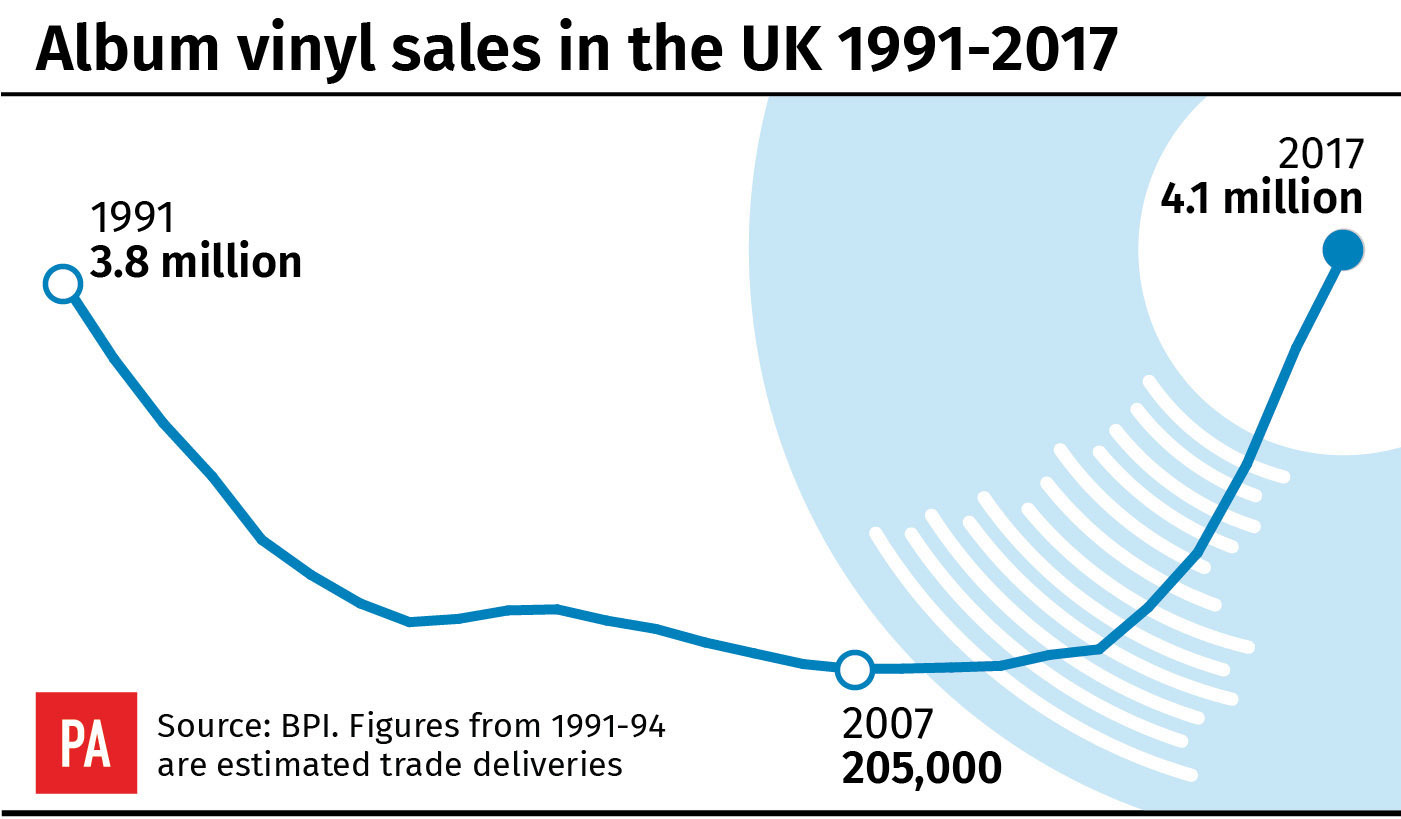 Dozens of reports of queues outside shops were shared on social media ahead of the opening of stores who have been inundated with a string of special vinyl records.
Everyone from Abba to Bob Dylan are celebrating RSD 2018 by issuing new vinyl while there are also re-releases from Arcade Fire, The Who, and AC/DC.
Meanwhile American comedian Adam Sandler is also cashing in as he releases his 1993 debut album They're All Gonna Laugh At You! on vinyl for the first time ever.
In the UK more than 200 independent record shops will sell special vinyl releases to eager fans and host artist performances.
Among those stores reporting queues on Friday night were David's Music in Letchworth, Hertfordshire, who shared a photo on Twitter of five vinyl enthusiasts camped down for the evening.
Vinyl Tap Records in Huddersfield wrote: "The queue has begun ! Good luck to everyone – weather looks good."
Soho's Sister Ray Records reported their queue had begun at around 6pm while VODMusic in North Wales reported their first overnight queues at 5.45pm.
Other stores in Stockton On Tees, Kingston, Shrewsbury and Glasgow also reported queues.
Record Store Day launched in the UK in 2008, a year after it had premiered in the US.
On Friday it was revealed a reissue of Radiohead's album OK Computer had been the best-selling album in independent record shops since last year's Record Store Day.
The album celebrated its 20th anniversary in 2017 and first topped the charts in the summer of 1997.
Some 82% of the album's sales in independent record shops over the last year were on vinyl.
The second biggest seller was the special edition of Sgt Pepper's Lonely Hearts Club Band by The Beatles, which achieved bumper sales in its 50th anniversary thanks partly to an enhanced anniversary release.
In third place was Ed Sheeran's Divide, which dominated the charts in 2017, followed by LCD Soundsystem's American Dream and Queens Of The Stone Age's Villains.
Independent record shops account for more than a quarter of the sales of 12-inch vinyl and more than half of the newly resurgent cassette market.