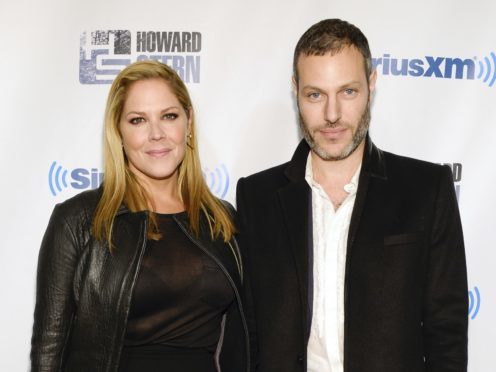 A Tesla being driven by British 13 Reasons Why director Michael Morris burst into flames in Hollywood, his actress wife said.
Onlookers were left fearing an explosion as bright orange flames shot from beneath the battery-powered car.
Dramatic video of the incident was shared by his wife, US actress Mary McCormack, on Twitter.
She said the director and producer had been driving along a major route through Los Angeles when the fire was first spotted by other road users.
"@Tesla This is what happened to my husband and his car today. No accident,out of the blue, in traffic on Santa Monica Blvd," she said.
Police and firefighters were called to the scene and the fire was extinguished without any reports of injuries.
A former director of the Old Vic theatre in London, Morris has produced episodes of hit Netflix shows including the controversial drama 13 Reasons Why, Kingdom and Bloodline.
He also directed episodes of House of Cards, Preacher and Brothers and Sisters.
McCormack, who appeared in hit drama series The West Wing and 1998 blockbuster Deep Impact, has been married to Morris since 2003.
She tweeted: "Thank you to the kind couple who flagged him down and told him to pull over. And thank god my three little girls weren't in the car with him."
The actress said the electric car had not been on autopilot at the time and was a "normal Tesla".
Tesla called the incident "an extraordinarily unusual occurrence" and said it is investigating.