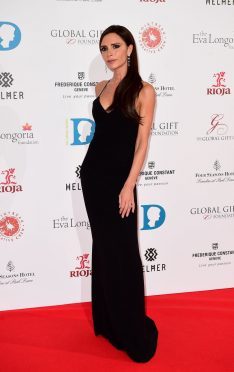 Victoria Beckham has described herself as a "proud mummy" after her daughter Harper depicted her interpretation of the term "personal best".
The youngest Beckham drew a picture of Paddington Bear, but gave a new meaning to the fictional character's initials.
In a video posted by her mother on Instagram, the six-year-old said: "This is my version of Paddington Bear. He's holding a briefcase and it (says) Paddington Bear, 'P.B' – or at my school, it's 'Personal Best'."
Sharing a rare clip of her youngest child speaking, the mother-of-four added the caption: "Proud mummy moment.
"I love how Harper talks about her "personal best" So positive and inspiring for such a little person x Kisses beautiful Harper x."
It was a day of proud moments for the parents, as Beckham also shared a video of her daughter steering a golf buggy while sitting on her father's lap.
She wrote: "Someone loves her daddy! #drivingmissharper kisses x @davidbeckham."
Meanwhile, husband and dad David showed his appreciation for former football coach Eric Harrison, who was made an MBE in the New Year Honours.
Posting a photo of his early Manchester United days, Beckham wrote: "So proud of Eric for being awarded an MBE.
"Someone that has done so much for me personally and for a man that as a kid scared the hell out of me but prepared me for the career I was going to have for club and country.
"This honour is for the work that he has done for Manchester United producing great young players year after year. Congratulations Eric to you and your family."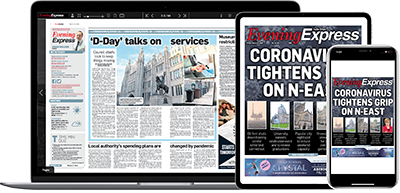 Help support quality local journalism … become a digital subscriber to the Evening Express
For as little as £5.99 a month you can access all of our content, including Premium articles.
Subscribe