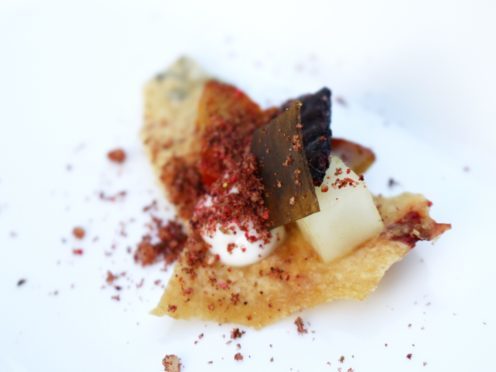 The Victoria & Albert Museum has taken inspiration from the trend for putting snaps of envy-inducing meals on Instagram with the subject of its new exhibition – food.
The director of the museum, famous for shows on Alexander McQueen, Pink Floyd and David Bowie in recent years, said "there was no shame" in putting on exhibitions with a "strong popular bent".
Tristram Hunt said the appearance of food had taken centre stage in British culture in the age of Instagram and TV hit The Great British Bake Off.
Visitors will experience "tastings", although "not quite the full Willy Wonka" in next year's exhibition.
Curators want to build a "huge chicken run" in the V&A's Madejski garden as part of the show, which will tackle everything from "synthetic meat" to "new gastronomic experiences", but they are yet to get the go-ahead.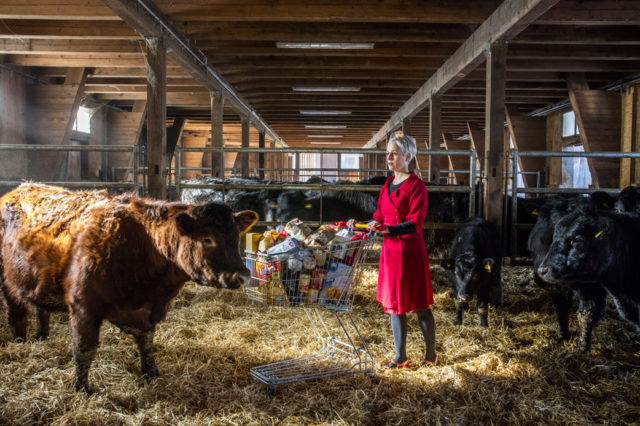 Mr Hunt said: "A passion for food dominates our culture, celebrates our successes and in our Instagram age, of bloggers and Bake Off, can even define our identities.
"Our exhibition, Food, will tap into the design stories… inviting visitors to explore the food system from farm on to table."
The exhibition will look at the "politics and pleasure of food" and delve behind the "scallop-frying world of Gordon Ramsay to some of the deeper design decisions".
He added: "We think the food on your plate is a design as well as a dietary choice….
"We have been designing food since the agricultural revolution of the 18th Century but I don't think any other museum has thought to think about that in a more sustained design context."
The show will be "not quite the full Willy Wonka, but I think it's going to absolutely be a very attractive visitor component thinking about food of the future… lots of tastings," he said.
The director, who took up his position last year, said he was happy that the museum, which will also announced an exhibition on cars, was pursuing popular subjects, "whilst not giving an inch on the scholarship".
"My strong sense is that we were created as an institution, back in the 1850s and 60s, with a very strong popular bent and there was no shame in that.
"If you look at what the mid Victorians were up to, whether it was opening the first exhibition restaurant or gas lighting, they wanted to bring people in to think about art and design….
"If we are a museum of a design why have we not addressed the story of the car before?", he said.
The V&A unveiled its annual review as some other venues have sparked debate for banning visitors from taking pictures in their exhibitions.
Mr Hunt said the V&A had an Instagram-friendly moment in its new Frida Kahlo exhibition adding: "As a museum which began collecting photos… to say we are against people taking photos would be hard to sustain."
It also bucked the trend experienced by many other museums, which had a drop in visitor numbers, by enjoying a record year, partly because of its £50 million new entrance which people do not find as "intimidating" to the main building entrance on Cromwell Road.
"It's less scary," he said.
The V&A had 4.4 million people visit its London museum, Blythe House and the V&A Museum Of Childhood.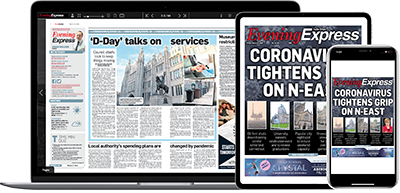 Help support quality local journalism … become a digital subscriber to the Evening Express
For as little as £5.99 a month you can access all of our content, including Premium articles.
Subscribe