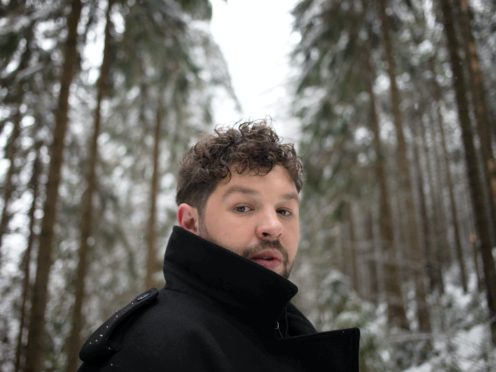 The UK's entry for this year's cancelled Eurovision Song Contest has said he hopes to compete in 2021, but that the decision is "up to the BBC".
James Newman was hoping his track My Last Breath could bring long-awaited success for the UK in Rotterdam this month.
Following the event's cancellation due to coronavirus concerns, the European Broadcasting Union – which produces Eurovision – said this year's song entries would not be eligible next year, but that artists may re-enter with a new song.
Newman, brother of pop star John Newman, said he wanted to finish what he started.
He told the PA news agency: "They have said that all the artists can re-enter next year with a different song, and obviously I feel like I need to finish what I started. I would love do it again.
"I have learnt so much through the Eurovision community, and it's such an amazing world. I want to carry on what I have started. But it's up to the BBC and what they want to do.
"Nothing has been said yet, but I have made it clear to those guys that I would love to do it – come back with a different song. It would be really fun."
This year, BBC bosses scrapped the public vote and teamed up with the record label BMG to choose the singer and the song instead.
Newman, who is signed to BMG, said of his label: "It needs to be their decision as well with the BBC. We will just have to wait and see really.
"What will be, will be. But I definitely would love a shot at going again."
Newman said his brother, best known for the track Love Me Again, had told him to stay motivated.
He said: "My brother was just like: 'Keep going. In the music industry nothing is guaranteed anyway.'
"You put a song out and it doesn't work or whatever. It's up and downs, and my brother was just like: 'Keep going. Keep doing what you do. Keep writing and putting music out and hopefully people will stick around'."
Newman will appear as a guest on the BBC's replacement coverage of Eurovision on BBC One, called Come Together, which will see viewers vote for their favourite Eurovision performance from an "eclectic shortlist".
Eurovision: Come Together airs at 6.25pm on BBC One on May 16.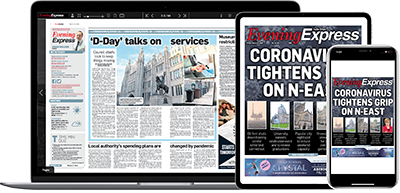 Help support quality local journalism … become a digital subscriber to the Evening Express
For as little as £5.99 a month you can access all of our content, including Premium articles.
Subscribe