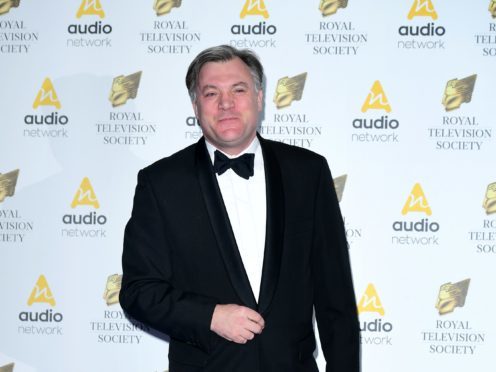 Viewers joked that they wished they could "unsee" Ed Balls getting a spray tan on his new series Travels In Trumpland.
The former shadow chancellor, 51, stripped down to his underwear to get a fake tan in Sunday night's episode of the BBC Two programme.
The show follows Mr Balls in the US as he meets President Trump's supporters in an attempt to understand his rise to power.
He gets the tan before attending a pro-Trump party.
After stepping out of the booth, he admits: "It's the knowledge, inside, that I've got spray tanned legs, which will give me confidence."
It was not the first time viewers had seen Mr Balls going for the bronzed look, as he adopted a sun-kissed look in 2016 when he was a contestant on Strictly Come Dancing, but many clearly hoped it would be the last.
"Things you can't unsee: Ed Balls naked getting a spray tan!" posted one viewer on Twitter.
"The sight of #EdBalls getting a spray tan. Whilst wearing only a pair of Speedo's. Makes me envy the blind!" quipped another.
"Ed Balls getting a spray tan in budgie smugglers is an image I could've done without," said another, while one person joked that the image would "remain burnt onto my retinas. Forever."
Many people saw the funny side, with one calling it "TV gold".
"I don't think I'll see anything funnier on TV than Ed Balls having a spray tan," said the viewer.
"Tears running down my cheeks."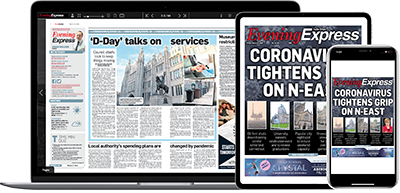 Help support quality local journalism … become a digital subscriber to the Evening Express
For as little as £5.99 a month you can access all of our content, including Premium articles.
Subscribe