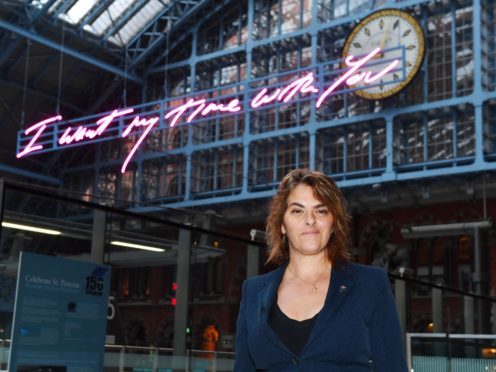 Tracey Emin has hit out at David Cameron, despite installing a neon sculpture at Downing Street when he was prime minister.
The artist, 54, installed More Passion in 2011 after being invited by the then PM to create a work of art.
Emin, who previously caused controversy in the art world when she declared herself a Conservative supporter, has now criticised Cameron over his decision to hold a referendum on leaving the EU.
She was speaking at the unveiling of her new text artwork, I Want My Time With You, at St Pancras station in London, which she said sends a "subliminal message" to Europe about Brexit.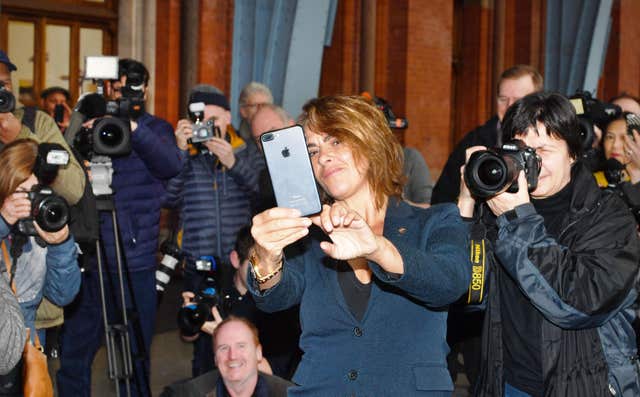 "I don't understand what David Cameron was doing," Emin said.
"He could have just done another few years in government and then said 'I'm leaving. Look for another leader of the Tory party and if you want Brexit then get a pro-Brexit leader, don't ask me to do this on my watch'.
"Or he could have resigned before and said, 'I don't want to be any part of this', But he didn't did he? I don't understand why he went through with it."
She said she "cried" about the referendum result, claiming it was "almost illegal".
"The referendum did not … give the correct facts or information and had it done, people might have voted differently," she said.
The unveiling of her latest work comes after Emin revealed she was sexually assaulted by a female artist, who she did not identify, at a party, when she was "much younger".
She told the Press Association: "My whole point is, I've dealt with it at the time. That person will never do anything like that to me again.
"Also, when things happen, like recently in Miami, someone touched my boob, at a party, and then they touched my boob again.
"I turned around and said to them, 'You've got two choices here. You can put your hands up and you can admit what you've done or I'm going to scream blue murder'."
But she said: "There's a massive difference between what Harvey Weinstein did and someone touching my boob. It's not comparable."
Weinstein denies allegations of non-consensual sex.
Emin said: "What I'm saying is, people should get up and have the confidence at the time to say, 'Don't do that to me'.
"This is something which a lot of people don't have the confidence to do."
But she added: "The change has to come with men. Women can say whatever they want. If men aren't going to change their attitudes towards women nothing ever changes."
Her new 20-metre, pink work is a "romantic" and "passionate" message about being met by someone you love at a train station, as well as a symbol of her feelings on Brexit.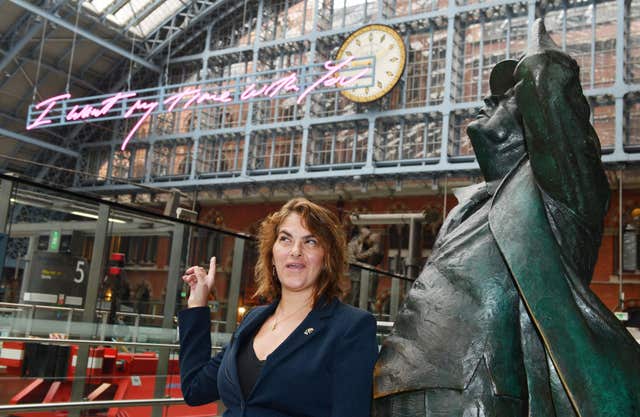 The artist said the work might appear "effortless and simple" but was a health and safety headache.
"The main consideration is the train drivers coming in. They mustn't be shocked," said Emin, best known for works such as her unmade bed and the tent Everyone I Have Ever Slept With.
I Want My Time With You has been suspended above the Grand Terrace at St Pancras International station and will remain there until the end of the year.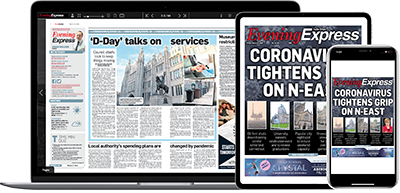 Help support quality local journalism … become a digital subscriber to the Evening Express
For as little as £5.99 a month you can access all of our content, including Premium articles.
Subscribe