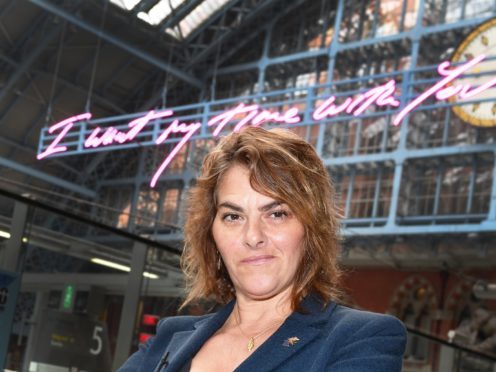 Tracey Emin has unveiled her new artwork – a pink "subliminal message" sent to Europe over Brexit.
I Want My Time With You is a 20-metre text-based work at St Pancras Station.
The work is a "romantic" and "passionate" message about being met by someone you love at a train station.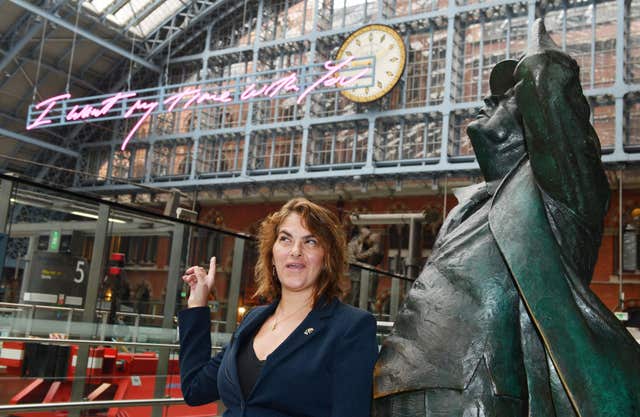 But Emin, 54, said the words also had another meaning.
"I'm deeply saddened that Britain is going to be demoted to a tiny island floating around in the North Sea," she said.
The artist said the work might appear "effortless and simple" but was a health and safety headache.
"The main consideration is the train drivers coming in. They mustn't be shocked," said Emin, best known for works such as her unmade bed and the tent Everyone I Have Ever Slept With.
She added: "Essentially, it is a great subliminal message sent out to the rest of Europe… I want my time with Europe…
"The rich are getting richer and the poor are getting poorer and leaving Europe will speed that up."
I Want My Time With You has been suspended above the Grand Terrace and is Emin's largest text-based work.
It has been unveiled at St Pancras International Station and will remain there until the end of the year.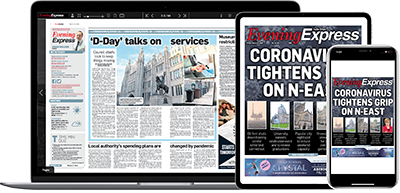 Help support quality local journalism … become a digital subscriber to the Evening Express
For as little as £5.99 a month you can access all of our content, including Premium articles.
Subscribe