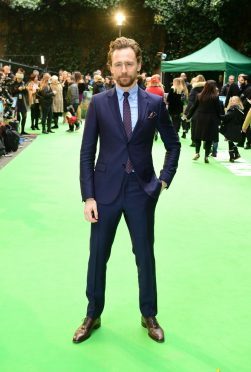 Tom Hiddleston has joked he was finally seen "for what I am" when he was cast to voice an overweight, frustrated middle manager in a new Aardman animated film.
The Thor star lends his voice to pompous, money-loving tyrant Lord Nooth in Early Man, the new film from Wallace and Gromit creator Nick Park.
Speaking about how he got into character to play the ridiculous villain, he said: "The script was delivered to me with the model and when I read it, it made me laugh.
"The idea of this overweight, frustrated middle manager with small hands… it made me think, 'Nick Park is the first person to really see me for what I am!'
"Our first session was about finding his voice. Nick said 'I think you should do it in French, but an 'Allo 'Allo school of French'.
"So I basically just tried to make Nick laugh."
Hiddleston also revealed how Park drew the right sound from him for a scene in which Lord Nooth is massaged by a pig in the bath.
He said: "Nick massaged me to get that sound. It was odd, more physical than I expected."
Park added: "There were about 10 takes that are unusable because of the laughing."
Early Man is released in UK cinemas on January 26.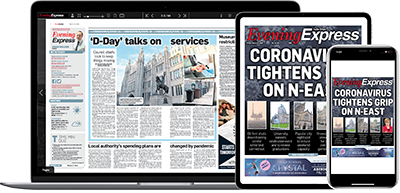 Help support quality local journalism … become a digital subscriber to the Evening Express
For as little as £5.99 a month you can access all of our content, including Premium articles.
Subscribe