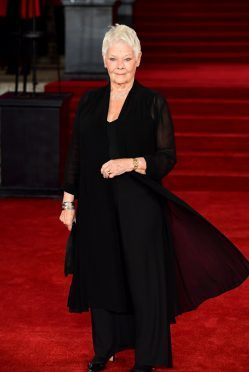 Viewers were amused when a typo at the Screen Actors Guild Awards saw Dame Judi Dench seemingly nominated for a bread-themed prize.
As the nominees for the stars up for the outstanding performance by a female actor in a leading role award were announced, the screen incorrectly declared that Dame Judi was in line for the "leading roll" accolade.
The blunder had viewers of the show in stitches, with plenty taking to Twitter to mock the moment and share bread puns.
US journalist Dave Itzkoff joked: "She played a fantastic French bread."
Replying to his comment, another person wrote: "She will now be known as Pan Judi Dench."
One person added: "Once again, she's the toast of Hollywood."
"I guess Judi Dench is playing a tumbler. Or maybe a bagel…" another tweeter joked.
One person said: "Roll? Someone was hungry when they wrote this."
"I want to be Best Actor in a Leading ROLL!!!! #SAGAwards," another commented.
Many others on Twitter shared pictures and gifs of bread in response to Dame Judi's unlikely nomination.
Dame Judi received a nod for her part as Queen Victoria in Victoria & Abdul, but missed out on the prize to Frances McDormand for Three Billboards Outside Ebbing, Missouri.