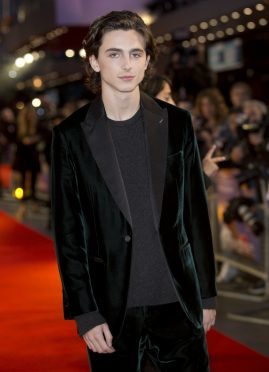 Timothee Chalamet is to donate his salary from a forthcoming Woody Allen film to three charities, including anti-sexual misconduct campaign Time's Up.
The 22-year-old US actor stars in A Rainy Day In New York alongside a stellar cast including Jude Law, Selena Gomez and Elle Fanning, with the film billed for release later this year.
Chalamet announced on Instagram that he would be donating his entire fee from the film to Time's Up, an LGBT community centre in New York and anti-sexual assault organisation RAINN.
Allen was investigated over a 1992 claim by his adoptive daughter, Dylan Farrow, of a sexual assault which allegedly took place at the family's Connecticut home.
Prosecutors elected not to charge the film-maker and he has always vehemently denied the claims.
Chalamet announced his donation in a lengthy statement on Instagram and also explained that he had been asked in recent interviews about his decision to work on a film with Allen.
He wrote: "I'm not able to answer the question directly because of contractual obligations. But what I can say is this: I don't want to profit from my work on the film, and to that end, I am going to donate my entire salary to three charities: Time's Up, The LGBT Center in New York and RAINN."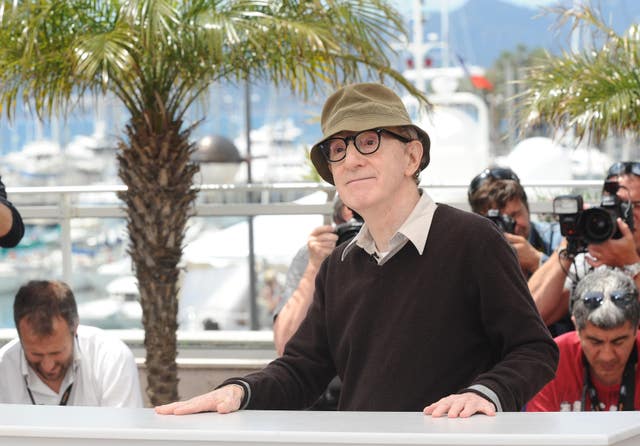 He added: "I want to be worthy of standing shoulder to shoulder with the brave artists who are fighting for all people to be treated with the respect and dignity they deserve."
Chalamet, who is nominated for a Bafta for best actor for his role in Call Me By Your Name, added that the past year had "changed the way I see and feel about so many things".
"I have, to this point, chosen projects from the perspective of a young actor trying to walk in the footsteps of more seasoned actors I admire.
"But I am learning that a good role isn't the only criteria for accepting a job – that has become much clearer to me in the past few months, having witnessed the birth of a powerful movement intent on ending injustice, inequality and above all, silence."
Chalamet's announcement comes after Mark Wahlberg said he would be donating his 1.5 million dollar (£1.1 million) pay cheque for All The Money In The World re-shoots to the Time's Up initiative, which was set up to help fund accusers of sexual harassment and abuse.
Wahlberg was met with outrage when it was revealed that he earned the fortune to re-film portions of the movie to erase disgraced actor Kevin Spacey while co-star Michelle Williams reportedly received less than 1,000 dollars (£728).