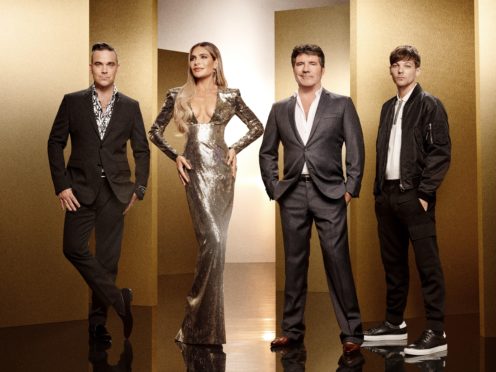 Dalton Harris, Anthony Russell and Scarlett Lee have made it through to the final of the X Factor.
Harris and Russell, who are both in Louis Tomlinson's Boys category, were voted straight through by the public.
Lee made it after beating duo Acacia and Aaliyah in a tense sing-off.
All three looked overwhelmed to have made it to the last stage of the ITV competition.
Lee had performed This Is Me from The Greatest Showman in the sing-off, while the girl group gave a rousing rendition of Blinded By Your Grace by Stormzy.
Simon Cowell – who mentored the Girls category – backed his act Lee, and Tomlinson and Ayda Williams also said she deserved to progress after her powerful routine.
"I love them both so much, I would love them both to be in the final, but if I'm basing it on the sing-off I have got to throw the lifeline to Scarlett," said Ayda.
Robbie picked Acacia and Aaliyah, who he mentored in the Groups category.
After they were eliminated, he predicted they had a "huge future in the music industry".
"Hopefully I want to be a part of that," he added.
Tomlinson also said he thought the duo should be offered a record deal.
Aaliyah said: "It has been such a blessing to be put together on this show by Simon Cowell and Robbie Williams, it was such an amazing experience.
"And it is not going to stop now."
"We are so thankful," added Acacia.
The X Factor continues on ITV.