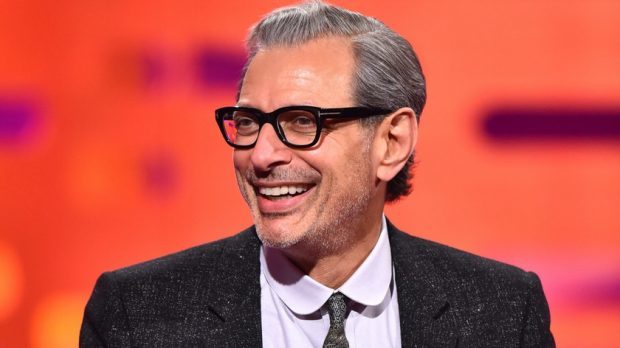 This Morning viewers have joked that actor Jeff Goldblum flirted with presenter Holly Willoughby during his interview on the show.
The Hollywood star was on the sofa speaking to Willoughby and her co-host Phillip Schofield about his new film Thor: Ragnarok, when he broke off to compliment her outfit, jewellery and nail varnish.
Goldblum said, referring to Willoughby's blouse: "What are those, what is that… are those flowers?"
Willoughby, 36, joked that they are "blooms… for you", to which Goldblum replied: "Oh, so sweet."
Schofield then mentioned that Goldblum had been admiring his co-star's rings.
The 64-year-old actor said: "Her ring of course… your jewellery, the colour of the nail polish. It looks like a nude.
"I was saying it reminds me of Faye Dunaway in The Thomas Crown Affair with Steve McQueen."
He then commented on her teeth before returning to speaking about the new blockbuster film, in which he plays the Grandmaster.
Viewers took to Twitter to remark on the exchange, with one saying that Goldblum "chirpsing" Willoughby had made their day.
One wrote: "Me thinks Jeff Goldblum fancies our Holly."
Another added: "Was Jeff Goldblum just hitting on @hollywills?"
One viewer said that it seemed Schofield was not even part of the interview.
"Jeff goldblum blatantly fancies @hollywills can't take his eyes off her, is @Schofe even in the interview?" they wrote.
One viewer aired their surprise to be watching the actor compliment Willoughby's nails.
After the interview, which also saw Goldblum say he would consider appearing in a British pantomime, Schofield said the actor has "become our favourite guest ever".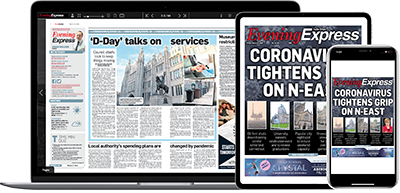 Help support quality local journalism … become a digital subscriber to the Evening Express
For as little as £5.99 a month you can access all of our content, including Premium articles.
Subscribe