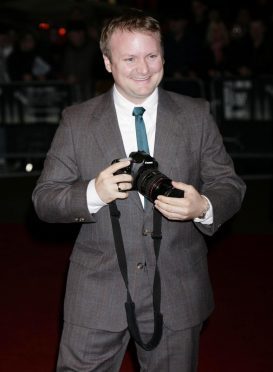 Rian Johnson was a relatively unknown writer and director when he was chosen to take on a Star Wars film.
Before he was handed keys to the Millennium Falcon to pilot Episode VIII: The Last Jedi, he was best known for helming Looper, the 2012 action thriller starring Joseph Gordon-Levitt and Bruce Willis.
He had previously worked with Gordon-Levitt on his first full-length featrure, 2005's Brick, before going on to direct The Brothers Bloom in 2008, starring Rachel Weisz, Adrien Brody and Mark Ruffalo.
He also had thee director credits on Breaking Bad when he was tasked with penning and directing one of the most eagerly anticipated films of all time.
The Force Awakens, the seventh episode in the franchise, was directed by J.J. Abrams, a well known and respected filmmaker, who had worked on hit TV shows like Lost and Alias, and made big films such as Mission: Impossible III, Star Trek and Super 8.
But the gamble on a lesser known filmmaker appears to have paid off, as Johnson has already been tasked with creating a new Star Wars trilogy, away from the Skywalker saga.
This can be seen as a significant sign of trust from Lucasfilm, the company behind Star Wars, especially in light of the troubled year it has experienced with directors.
Phil Lord and Chris Miller departed the Han Solo spin-off movie earlier this year, with Ron Howard brought in to finish the project, while Jurassic World's Colin Trevorrow parted ways with the upcoming Episode IX, with Abrams being brought back replace him.
Johnson will again serve as writer and director for the new trilogy, which will reportedly explore an expanded universe, away from the familiar characters.
Star Wars: The Last Jedi will be released in UK cinemas on December 14.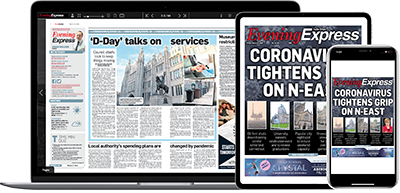 Help support quality local journalism … become a digital subscriber to the Evening Express
For as little as £5.99 a month you can access all of our content, including Premium articles.
Subscribe