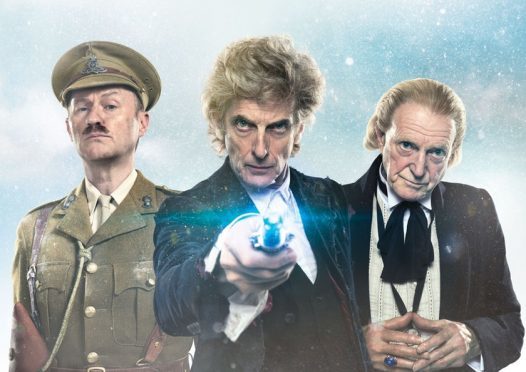 Peter Capaldi and David Bradley are seen face-to-face as their respective Time Lords in a newly released Doctor Who Christmas special trailer.
This year's festive episode is teased in the clip in which the 12th Doctor and the First Doctor (played by Bradley) come face-to-face in Capaldi's last outing before he hands over the role to Jodie Whittaker.
Capaldi is seen kneeling outside the Tardis in an arctic scene while Bradley yells at him: "Who is that?"
"I'm the Doctor," replies Capaldi before Bradley quips: "You may be a doctor, but I am the Doctor."
They are also seen working out that Capaldi is Bradley's "future self" before the 12th Doctor's assistant, Bill Potts (Pearl Mackie), pleads with him to "come back alive".
At the end of the clip a narrator says "the regeneration is coming" as Capaldi appears to be in the first stages of transformation.
Fans on Twitter shared their delight at the teaser.
@Equality4all3 wrote: "So looking faward. No spoilers please. It ruins the whole vibe."
@Jodiew13thDoc posted: "Going to be sad Peter go but really excited to finally see Jodie."
@Utaker1988 tweeted: "I am excited to see Jodie take the TARDIS but my heart is not ready to say goodbye to Peter."
– Doctor Who: Twice Upon A Time airs at 5.30pm on BBC One on Christmas Day.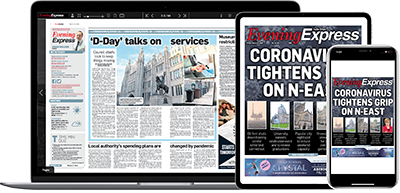 Help support quality local journalism … become a digital subscriber to the Evening Express
For as little as £5.99 a month you can access all of our content, including Premium articles.
Subscribe