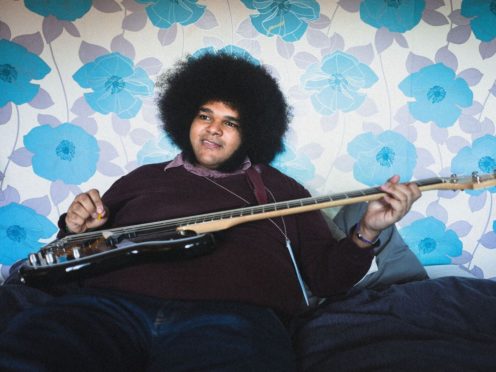 Aspiring musician Dylan Cartlidge is seeking a secret donor who sent money after he appeared on The Mighty Redcar.
He has posted a message on Instagram saying he wants to find the person who sent him a "beautiful and amazingly kind" card.
Cartlidge starred in the first episode of the BBC Two series, which showed him attempting to earn enough through music to support his foster brother.
The musician living in the north-east town of Redcar wanted to get his younger brother out of care.
Cartlidge has posted an image on Instagram showing a card he received following the series, filled with money and carrying a message of encouragement.
The card reads: "Well done young man. You deserve everything." The card was accompanied by £50 in banknotes.
Cartlidge posted the picture with a message saying: "So while opening birthday cards yesterday, I found this. I have no idea how it's found its way to me, it's addressed to 'Dylan Cartlidge, The Mighty Redcar' (A @bbc2 @72filmsuk documentary I recently featured in).
"It had been to multiple places with 2 or 3 different bits of handwriting on with the last being my home address with a question mark. Inside I found this beautiful & amazingly kind card along with £50.
"No return address or anything, this is one of the most crazy & kind things thats ever happened to me.
"I want to say thank you to that person, does anybody know who it was? If we can't find them by this time next week with the money they've sent I'm going to give away 5 of the new T Shirts for free…details to follow."
The Mighty Redcar, directed by Dan Dewsbury, was billed as a real-life soap opera which explored the lives of working class youngsters in the North Yorkshire town.