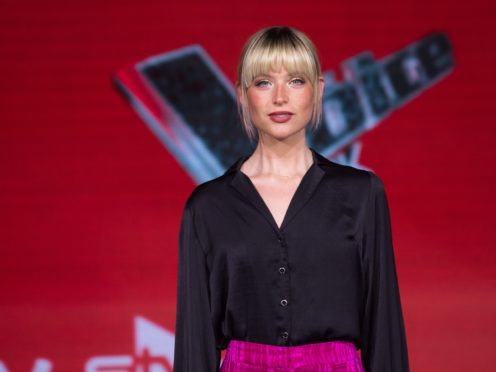 Molly Hocking has triumphed on The Voice and secured a first success for coach Olly Murs.
The 18-year-old singer performed Someone You Loved by Lewis Capaldi, then duetted Stars by Simply Red with mentor Murs, who she called an "inspiration".
Murs won the judges' duel for the first time, beating Sir Tom Jones, as Hocking was crowned the winner and sealed a life-changing record deal after a gruelling series of battles, knockouts and live shows.
Jennifer Hudson and Will.i.am went into the final without an act to back after their contestants were voted off in the semi-final.
Hocking, from St Ives, in Cornwall, joins the company of fellow teenage contestant and last year's winner Ruti Olajugbagbe, who was also 18 when she sealed victory.
Hocking beat competition from Bethzienna Williams, Jimmy Balito and Deana Walmsley in the final.
The singer said: "Someone pinch me. All I can say is I thank you, from the bottom of my heart. I'm shocked. I love you all."
She added to Murs: "I am so, so glad that you've stuck with me through this. You are my inspiration."
Hocking said before the final: "I never thought in a million years I'd be in the final of The Voice. I just want to sing for the rest of my life."
Murs said: "Molly deserves to win the final because she is the youngest in the competition but boy oh boy her voice is something special."
Walmsley was first to perform again, followed by Hocking, making it one act each for Murs and Sir Tom and an all-female head-to-head.
Liverpool native Walmsley sang Nat King Cole track Autumn Leaves, and Hocking chose I'll Never Love Again by Lady Gaga. The teenage singer has now earned a record deal with Polydor.
Runner-up Walmsley said: "I'm going to be out there. I'll get albums out there. I'm so happy for Molly."
Balito went first on the night with Simply The Best by Tina Turner, provoking an emotional response from the judges, who were aware of the death of his father days before the knockouts. Balito then joined Murs in a duet version of All Right Now by Free.
Williams stepped up to the mic next with Call Out My Name by The Weeknd, later joining Sir Tom to perform I Believe by Frankie Laine.
Walmsley offered a rendition of Hometown Glory by Adele for her solo performance, then joined in a duet of Nina Simone's Don't Let Me Be Misunderstood with Sir Tom. Hocking was last to perform each time.
Balito said: "I've gone through some hellish things and this has been heaven to me."
Williams added: "It's just been a crazy journey for me."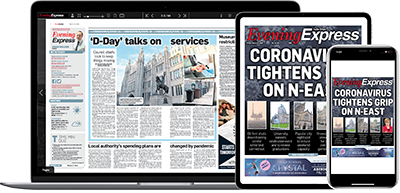 Help support quality local journalism … become a digital subscriber to the Evening Express
For as little as £5.99 a month you can access all of our content, including Premium articles.
Subscribe