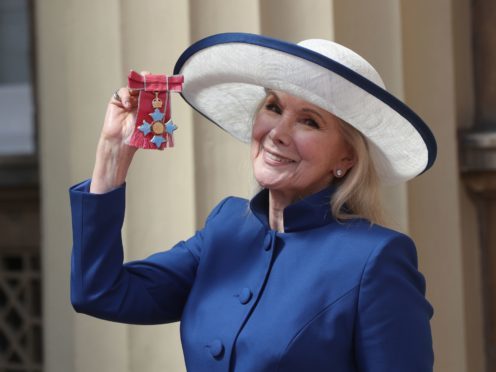 Actress Susan Hampshire has said she was "overwhelmed" and "emotional" to receive a CBE.
She was presented with the award for services to drama and charity by the Princess Royal in a ceremony at Buckingham Palace on Wednesday.
"I found it very emotional, really moving," she said.
"I'm very lucky and feel rather overwhelmed to be the lucky one to receive an award."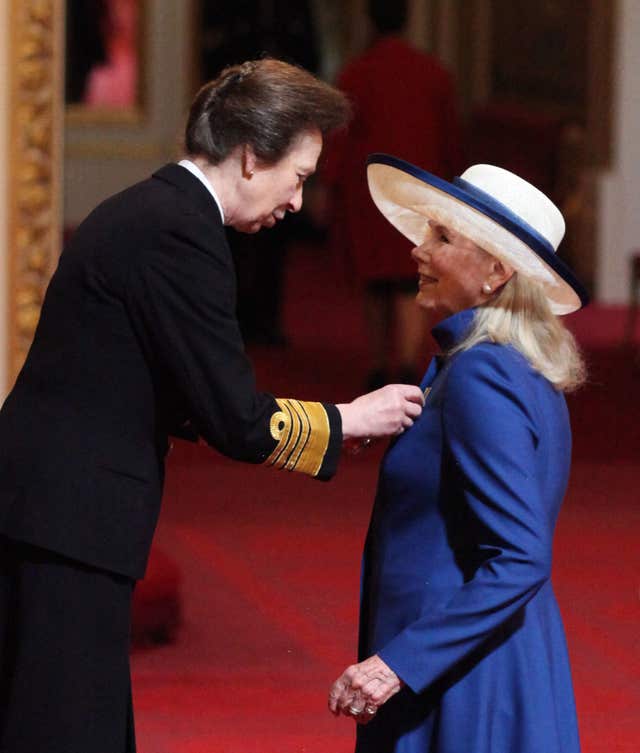 Hampshire, 80, who has starred in a number of films and television roles, said she is most proud of her charity work, which has included raising awareness for dyslexia and children with Type 1 diabetes.
"That's probably the most useful contribution I've made," she said.
She added: "I was diagnosed with dyslexia at the age of 30 quite by accident.
"I just thought I was word-blind or stupid before then."
She said dyslexia "wasn't recognised" as a learning difficulty at the time.
>Hampshire is a carer for her husband, Sir Eddie Kulukundis, a former theatre producer, who suffers from dementia.
She recently returned to the stage for a role in Oscar Wilde's An Ideal Husband.
She said: "I was a full-time carer for 10 years and find it very stressful when people turn up to replace me.
"I'm finding it more of a challenge than I thought I would."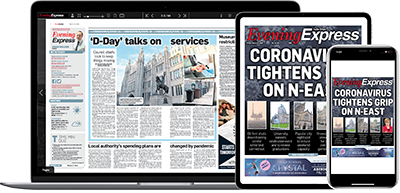 Help support quality local journalism … become a digital subscriber to the Evening Express
For as little as £5.99 a month you can access all of our content, including Premium articles.
Subscribe