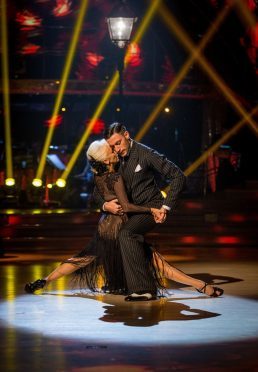 Debbie McGee has credited Strictly Come Dancing with giving her back the confidence she lost when her husband, the magician Paul Daniels, died.
The radio and TV personality was married to Daniels for more than 25 years until his death in March last year.
The 59-year-old has emerged as a bookies' and fan favourite to take home the glitterball trophy following her impressive routines each week.
McGee said: "It's given me my confidence back because when I was with Paul he always gave me confidence and so when I lost him I felt a bit lost, because you don't have that person saying, 'Yeah, you can do this', and being on Strictly has given me confidence to have confidence in myself to be honest."
The former ballet dancer also dismissed reports of a romantic relationship between her and professional partner Giovanni Pernice, who is 30 years her junior.
She said: "For a woman of my age it's very flattering to think that people think that there might be (something more), so I do have a little chuckle to myself, but we just have the greatest working partnership and we do have chemistry.
"We're great mates and I think that's probably more special than if there was anything else was going on."
She added: "I think that's the whole thing about the whole story is that people want me to be in a relationship with him and I'm really sorry to disappoint them."
During the week, it was revealed that McGee has the backing of Prime Minister Theresa May.
Mrs May told reporters during a trip to the Middle East that she was "cheering on" McGee, who is one of her constituents.
Asked about having Mrs May's backing, McGee said: "I can't believe it, gosh, the Prime Minister of England watching me, it's all kind of like a dream.
"I'm sure at the end of it all I'm going to look back and think, 'Oh my goodness'. At the moment, I'm just enjoying it, I feel like it's a fairy tale, I feel like I'm living a movie."
She and Pernice topped the leaderboard on Saturday night as they performed an American smooth to Memory from Cats during the musical-themed quarter-final week.
Asked if she ever thought of her late husband before taking to the Strictly dancefloor, she said: "When I'm feeling insecure I always think of him and say, 'Come on darling, give me some of your confidence', because he was totally confident."
Strictly Come Dancing: The Results Show airs on BBC One on Sunday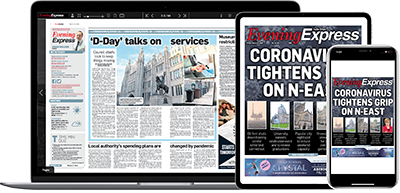 Help support quality local journalism … become a digital subscriber to the Evening Express
For as little as £5.99 a month you can access all of our content, including Premium articles.
Subscribe