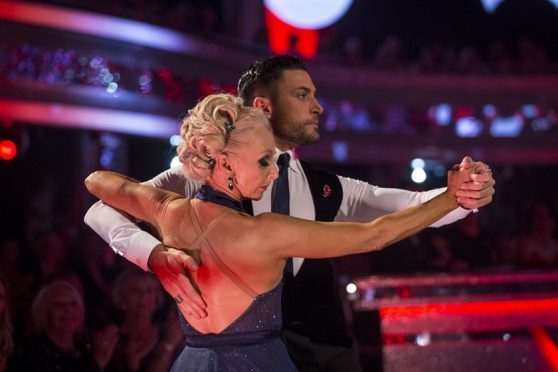 Strictly Come Dancing's Debbie McGee has revealed why she has not been wearing her wedding ring during the programme, while brushing off rumours of a romance with dance partner Giovanni Pernice.
The 59-year-old broadcaster, who was married to late magician Paul Daniels, said that to wear her wedding jewellery could be dangerous for both herself and Pernice.
McGee, whose appearance on the BBC show comes a year and a half after Daniels' death, told ITV's This Morning: "I've never ever worn jewellery at a rehearsal ever, especially doing these rehearsals.
"If Giovanni grabs my hand and gets me, and I haven't got big stones, but I could scratch him or pull a finger off."
Pernice, 27, signalled to the jewels in his earlobes and joked that it is OK for him to wear those while training.
"I can't dance without these," he said.
Asked about speculation that they are involved in a romantic relationship, McGee and Pernice said it just makes them laugh.
Pernice said: "The thing is, when you're on the show, you spend so much time with your dance partner, and now we just have this respect and we just love each other as a person.
"But when you see in the papers we're having a love affair, both of us laugh."
McGee added: "We do giggle."
She said that being in the bottom two during last weekend's results show against Paralympian Jonnie Peacock was "horrible" and that she hopes the viewers will be "back with us" for this weekend.
Their place in the dance-off was a surprise as they have often topped the leaderboard with their routines.
The pair, who fell out of favour with their rumba to a Spice Girls medley, will dance an Argentine tango to Por Una Cabeza this Saturday.
Pernice praised McGee and said the dance is ideal for her because of her "beautiful" legs, but they admitted they have injured each other during training.
Pernice said: "This week is the Argentine tango, and on paper it's the perfect dance for Debbie, because it's all about the legs and she's got beautiful legs."
McGee added: "I have got a few bruises, we have kicked each other.
"It was quite funny actually – I think (Pernice) kicked me first, and then I got him back big time, it was nearly quite dangerous!"
During the Strictly duo's appearance on This Morning, Pernice also taught host Holly Willoughby a dance move.
Willoughby was delighted as Pernice spun her around, and she said it was like an "early Christmas present".
Strictly Come Dancing continues on BBC One at 6.50pm on Saturday.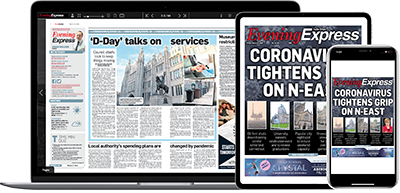 Help support quality local journalism … become a digital subscriber to the Evening Express
For as little as £5.99 a month you can access all of our content, including Premium articles.
Subscribe