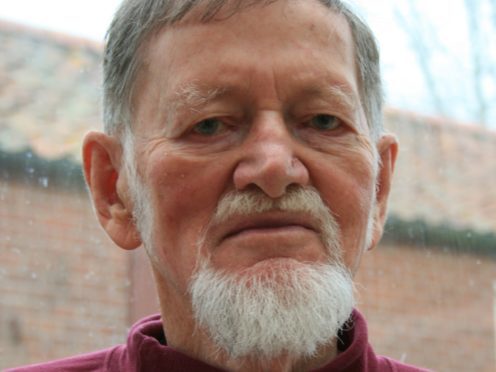 Author Clive King, best known for his children's book Stig Of The Dump, has died aged 94.
A statement from publisher Puffin books said: "It is with sorrow that the family of Clive King, author of several popular children's books, including the much-loved classic Stig Of The Dump, announce that he passed away in the county of Norfolk where he had made his home on 10 July 2018, aged 94.
"He is survived by his widow Penny and three children. The family have requested privacy at this time and our heartfelt condolences are with them."
Stig Of The Dump, first published in 1963, told the story of a young boy called Barney who comes across a caveman called Stig living in a dump at the bottom of a nearby chalk-pit.
The book, which has sold more than two million copies, was inspired by King's own adventures growing up with his three brothers in Kent.
Considered a modern children's classic, Stig Of The Dump has been taught in schools across the country, and adapted for television three times.
King's other books include Hamid Of Aleppo, his first book which was published in 1958, The Twenty-Two Letters, The Town That Went South, The Night The Water Came, Me And My Million and Ninny's Boat.
King was born in Richmond, Surrey, in 1924, before he and his family moved to Ash in Kent.
He previously served in the Royal Navy Volunteer Reserve and worked as a language teacher for the British Council, taking him all over the world and providing him with inspiration for many of his books for children.
Francesca Dow, the managing director of Penguin Random House Children's, said: "We feel privileged and proud to be Clive King's publisher and are sad to hear of his passing.
"This year our Stone Age Stig is 55 years old.
"However, the book's depiction of the vivid interior life and imagination of a child, the delight of roaming free, making shelters and dens away from the grown-ups, as well as ideas such as the universal language of friendship – and even the importance of recycling – feel as fresh and relevant today as they did when Puffin first published it in 1963.
"I remember reading Stig Of The Dump when I was little and longing for a special secret Stig and dump of my own. We extend our thoughts and sympathies to the family."