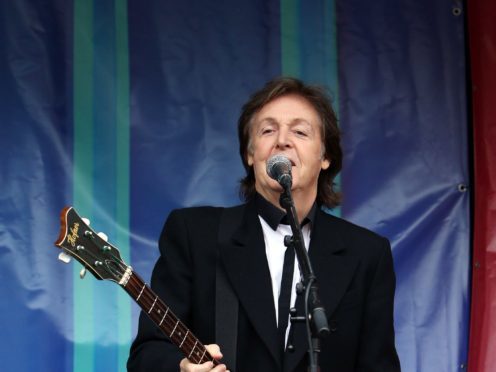 Stella McCartney said she feels "blessed" to have Sir Paul McCartney as a father as she wished him a happy birthday.
The designer posted a picture of the pair on Twitter to mark the Beatles star's 76th birthday on June 18.
She wrote: "Birthday boy….
"Blessed daughter to have you by my side every step…
"Love you dad x Stella."
Sir Paul also received birthday messages from the estates of late Beatles stars John Lennon and George Harrison.
Lennon's account tweeted a black and white image of the singer with the message: "Paul was one of the most innovative bass players that ever played bass.
"Happy Birthday @PaulMcCartney."
A tweet from Harrison's account said: "I'd become friendly with Paul, I remember him coming round to my house and I had this guitar, he had a trumpet.
"Paul realized he couldn't sing and play the trumpet at the same time, so then he went off and bought his guitar. #Georgequote
"Happy Birthday @PaulMcCartney."
Stella's messages came a day after she paid tribute to Sir Paul on Father's Day.
She posted a picture of herself as a baby with her dad, saying: "Happy Fathers Day! Blows me away to have a dad this kick ass.
"A human that changed the world…
"I love you dad… x Stelly."