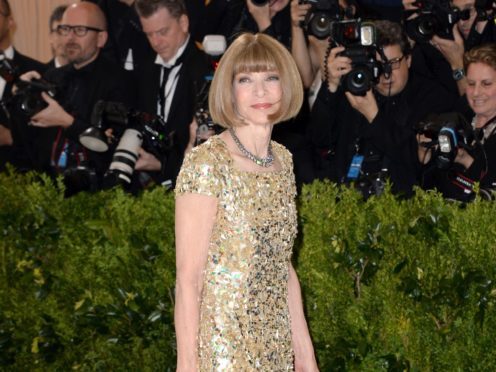 The Met Gala is one of the highlights of the fashion calendar, and stars have been sharing their excitement about the annual event by sharing throwback photos of their previous outfits.
The fundraiser for the Metropolitan Museum of Art's Costume Institute in New York City, chaired by US Vogue editor Anna Wintour, attracts a litany of big stars and takes place on the first Monday of May every year.
Gossip Girl actress Blake Lively shared a throwback photo of the gold and blue Versace dress she wore to the glittering event last year, as well as a shot of herself with husband Ryan Reynolds, who was dressed in a Gucci tuxedo.
She captioned the post: "Met flashback (more things I didn't post but now have the excuse to!)
She also added a close-up shot of her face on the red carpet, writing: "Eternally trying to nail JLo red carpet eyes. This is more like deer who's a big fan of JLo, but currently is caught in headlights, while still trying to stay dedicated to giving those damn eyes. That's what I was going for…"
Mindy Kaling also shared a trio of photos of dresses she has worn over the years, including a strapless white gown, an off-the-shoulder blue dress and a purple dress teamed with dark lipstick.
She captioned the post: #MetGala mood."
The actress will soon be seen in Ocean's 8, in which she stars opposite Cate Blanchett and Sandra Bullock as robbers who plan a heist at the starry event.
Model Gigi Hadid shared a photo of the asymmetric Tommy Hilfiger gown she wore last year, writing: "It's almost my favourite Monday again!"
Girls creator Lena Dunham shared a snap of her standing behind Joe Jonas on the red carpet at the 2017 event, both wearing the same shade of burgundy.
In the photo, Jonas is posing for photographers while Dunham has her hands on her head.
She captioned the photo: "FASHION ELICITS MANY MOODS, THIS IS WHELP."