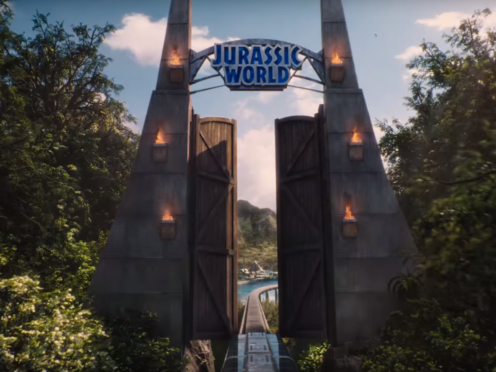 Colin Trevorrow is to return to the Jurassic World trilogy as director of the final chapter of the trilogy.
The filmmaker will co-write and direct Jurassic World 3, executive producer Steven Spielberg confirmed to US outlet Entertainment Weekly on Friday.
Trevorrow directed the first film in the trilogy and co-wrote the upcoming follow-up, Fallen Kingdom, which is directed by J.A Bayona.
Scheduled for release in 2021, Trevorrow will write the third film alongside Pacific Rim Uprising writer Emily Carmichael.
He told EW: "It's important to this franchise that we welcome new creative voices to keep our storytelling fresh and alive.
"I'm thrilled with the tension and beauty J.A. has brought to Fallen Kingdom, and I know Emily will add another layer of emotion to the concluding chapter of our trilogy."