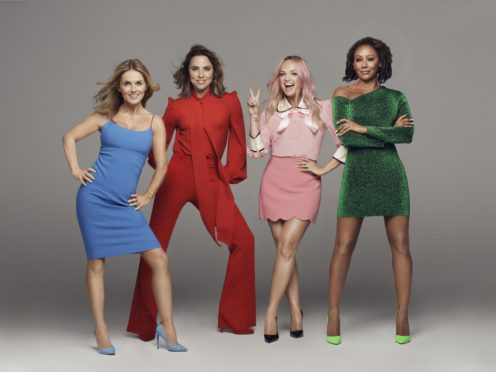 The Spice Girls cried with relief after they confirmed their reunion, Mel B has said.
Melanie Brown (Mel B), Melanie Chisholm (Mel C), Geri Horner and Emma Bunton announced on Monday that they would perform a six-date, UK stadium tour in June next year – without Victoria Beckham.
Brown told Loose Women: "We all went round to Geri's for a cup of tea and it was like, finally we can talk about it. It's really exciting.
"When we're together we don't like anybody else around us. Whether it's husbands, kids… we move them all into the other room, so it's just us four together. So we do a little cuddle and a little ring o' roses.
"We kind of cried a little bit too – a sign of relief – finally, we're going to be doing it."
Loose Women's guest panellist said of the band's Girl Power message: "All we wanted to do was spread the message for women supporting other women – no matter what you look like, no matter what background you come from.
"Embracing the fact that you're a woman, especially back then and especially now – women need other women, women's support."
She said: "Us five, we went through something so special together we are going to be bonded forever, forever and ever and ever.
"Even though Victoria's not joining us on the tour, she still sends her well wishes and she will be coming along – hopefully, fingers crossed. But yeah, we're all still there supporting each other still, 25 years later."
The four were seen in a mock news broadcast, confirming the details of their tour, on the band's newly-created Twitter account.
In a joint statement, the Spice Girls said: "We are beyond excited to be reuniting next year for a stadium tour.
"Bringing girl power and our message of friendship and love back to the stage feels more relevant than ever. We hope everyone can join us for one big Spice Girls party!"
Singer Jess Glynne will join the group as a "very special guest".
Tickets will be on sale for the tour on Saturday at 10.30am.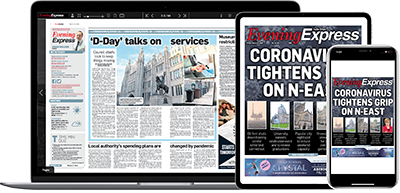 Help support quality local journalism … become a digital subscriber to the Evening Express
For as little as £5.99 a month you can access all of our content, including Premium articles.
Subscribe