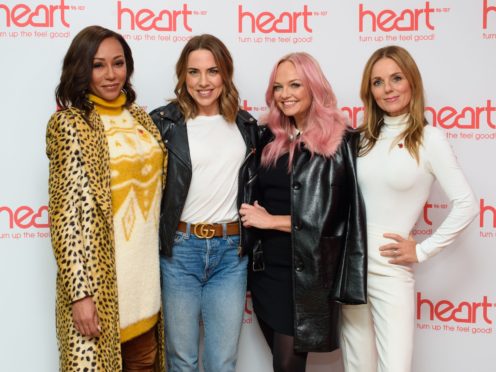 The Spice Girls have launched a special charity t-shirt to raise money to champion equality for women and girls.
The top, emblazoned with #IWANNABEASPICEGIRL, will raise funds and awareness for Power Up, part of Comic Relief's Gender Justice campaign.
The group, who have reformed without Victoria Beckham to go on tour next year, said: "Equality and the movement of people power has always been at the heart of the band.
"It is about equality for all, 'every boy and every girl'. We recently found out that charities focused on issues faced by women don't get the funding that they desperately need, so launching a campaign to raise funds for these issues is incredibly important to us and an area we want to support."
Liz Warner, chief executive of Comic Relief, added: "Girl Power is a shared passion. Right now, this movement for equality is uniting the world in the most spectacular way and this very generous gift is going to help us support even more organisations fighting for the rights of women and girls here in the UK.
" We are proud to be the ones to take this forward with the Spice Girls and look forward to seeing the difference we can make together."
The t-shirts are on sale worldwide from www.represent.com/spicegirls.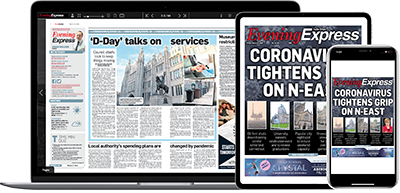 Help support quality local journalism … become a digital subscriber to the Evening Express
For as little as £5.99 a month you can access all of our content, including Premium articles.
Subscribe