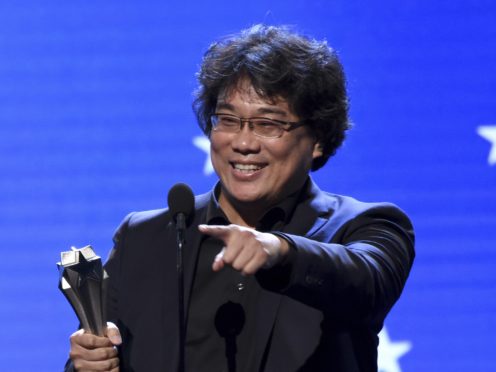 South Korean film-maker Bong Joon-ho has been announced as the first guest editor of Sight & Sound magazine.
The director of Parasite, the social satire that has just been nominated for six Oscars, will reveal storyboards from the critically acclaimed film in the March issue.
The magazine will also include a profile of the auteur, his selection of the 20 most exciting up-and-coming directors to watch from around the world and a personal tribute from him to his compatriot, director Kim Kiyoung.
He said: "I'm very happy to work with Sight & Sound, it's a strange feeling because when I studied cinema around 30 years ago I used to read Sight & Sound magazine a lot.
"I read it with my Film Society members. Sometimes, we even got illegally copied issues and read them.
"So it's very meaningful for me and I'm greatly honoured to work on this issue as a guest editor."
Director Bong, who is also responsible for Okja and Snowpiercer, is the first Korean film-maker to win the Palme d'Or at the Cannes film festival and is tipped to take the best international film prize at the Oscars.
Sight & Sound editor in chief Mike Williams said: "Working with Bong Joon-ho on the upcoming issue of Sight & Sound has been a great way of seeing one of cinema's most creative minds at work.
"The global success of his latest film Parasite is well deserved – as are all his awards and nominations – and I'm excited to welcome him as the first ever guest editor of Sight & Sound.
"We've been great champions of Director Bong's films and vision throughout his career so to collaborate with him on this issue that explores his inspirations and creative process is a proud moment that says as much about the history and legacy of Sight & Sound as it does about our exciting future.
"Gamsahamnida, Director Bong!"
Parasite is released in UK cinemas on February 7.
The magazine will be available digitally on February 3 and on news stands on February 6.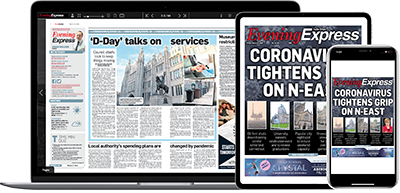 Help support quality local journalism … become a digital subscriber to the Evening Express
For as little as £5.99 a month you can access all of our content, including Premium articles.
Subscribe