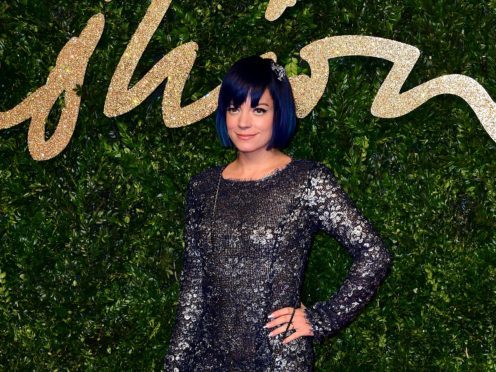 Singer Lily Allen has said she spends around five hours a day on Twitter in a conversation about her use of social media.
Allen, 33, made the admission during an appearance on Channel 4 programme Sunday Brunch where she was promoting her new album No Shame.
She is seen as one of the first music artists to build a following using the social media platform MySpace.
The singer began to attract coverage in the mainstream after her music received thousands of plays  on the site.
Her 2006 number one single Smile originally appeared on her MySpace profile page.
When her regular use of Twitter was bought up, host Tim Lovejoy asked Allen if she enjoyed being on the site.
Allen replied: "It's definitely a love-hate relationship. I spend way too much time on there, like five hours a day or something?
It's where I get most of my news from, it's where I converse with my fans, it's where I read about other artists.
I find so much from there. It's not all just 'self'."
Allen was appearing on the show after a performance at the G-A-Y club night at London venue Heaven in the early hours of the morning. During the interview she revealed she had only slept for about an hour and half before coming on the show.
Ahead of her chat with Lovejoy and his co-host Simon Rimmer, Allen posted a video of herself backstage at the concert wearing a sparkly, rainbow-coloured jumpsuit. Alongside the video she wrote a caption on Instagram that said: "Name a better outfit for G-A-Y."
Allen revealed that her children, six-year-old Ethel and five-year-old Marine, attended a signing and performance she did at London record store Rough Trade West on Friday, which was the first time they had seen her play live.
When asked if she was worried how Twitter could potentially impact on the lives of her own children, Allen said: "I'm more worried about Instagram with them to be honest.
"I'm a mum of two girls and (Instagram) is so much about visuals, body image and stuff like that. I worry about that a little more.
"Their relationship with social media is when they watch me just refreshing. They ask 'what are you doing?' I'm like 'just work' and they say 'oh yeah, because you have to get people to like you!'"
Lily Allen's new album No Shame is out now.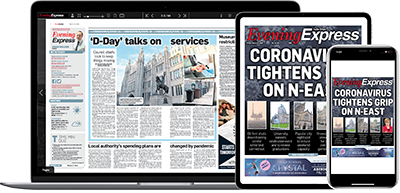 Help support quality local journalism … become a digital subscriber to the Evening Express
For as little as £5.99 a month you can access all of our content, including Premium articles.
Subscribe