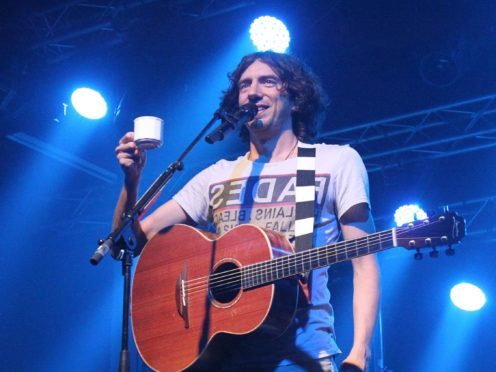 Snow Patrol frontman Gary Lightbody has apologised to fans after the band were delayed on a flight from Manchester on their way to an appearance in Belfast.
The Northern Irish band, who are promoting new album Wildness, were flying out of the city after an acoustic gig at an HMV store.
Lightbody wrote on Twitter: "Thanks to everyone that came to the Manchester @hmvtweets instore. What a lovely bunch of people. We had a great time. Now we're at Manchester airport about to fly home to Belfast for this evenings instore.
But more than an hour later he broke the news that they were still yet to leave the gate.
He wrote: "We are still sat on the plane stuck at the gate in Manchester.
"Believe us as soon as we get to Belfast we will be hot-footing it to hmv donegal arcade. The worst day for delayed flight problems. We will be there as soon as humanly possible."
Shortly afterwards he updated fans, writing: "And we're taking off! Finally. See you all at the Belfast hmv instore as soon as possible. So sorry about this."
Earlier in the day the band had celebrated member Johnny McDaid's success at the Ivor Novello Awards, as he bagged the most performed work prize along with Ed Sheeran and Steve Mac for Sheeran's chart-topping single Shape Of You.
McDaid was one of the writers of the hit.
Lightbody wrote on Twitter: "Well done brothers! So delighted for yous. Big big love.x"