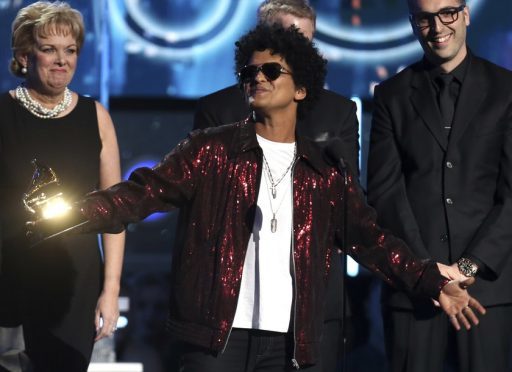 Bruno Mars won all six of the Grammy awards he was nominated for including record of the year in a golden night in New York.
But Jay-Z who entered the show leading the way with eight nominations walked away empty-handed, being overshadowed by his younger contemporary Kendrick Lamar who won five.
The show was said to be the most diverse in the Grammys' 60-year history, but only one woman took home an award on her sole merit during the televised show, with Alessia Cara winning best new artist.
The ceremony saw attention on the women's movement continued with powerful words and white roses.
Musicians wore the flower in a showing of solidarity with the anti-sexual harassment movement which has been the focus of Hollywood ceremonies, and empowering speeches came from stars including Janelle Monae.
Following Adele's massive success last year, it was largely a night of disappointment for British nominees but absentee Ed Sheeran did win best pop vocal album with Divide and solo performance with Shape Of You.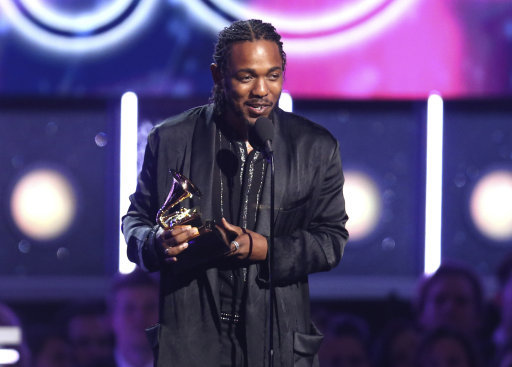 Mars won all three top honours, with 24K Magic seizing record and album of the year and That's What I Like winning song of the year.
He praised music's ability to bring diverse groups of people together as he accepted the final award of the night.
Host James Corden said the show had the "most diverse group of nominees" in Grammy history, which rapper and music mogul P Diddy also celebrated online.
Lamar beat Jay-Z to best rap performance and best rap song with HUMBLE. and best rap album with DAMN..
Lamar paid tribute to the veteran for his influence on the genre, and added: "Jay for president."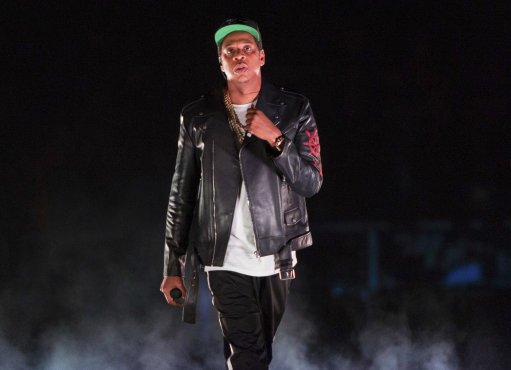 Whereas black outfits were the symbol for the Me Too movement at the Golden Globe, stars including Corden, Rita Ora and Cardi B each had a white rose with them at the Madison Square Garden show.
Monae, introducing a performance by Kesha, also called "Time's Up" on the "abuse of power", saying the music industry is also affected by sexual harassment.
"It's not just going out in Hollywood, it's not just going on in Washington it's right here in our industry as well," she said.
"Just as we have the power to shape culture, we also have the power to undo the culture that does not serve us well."
But while women featured heavily in sentiment and performances, Alessia Cara was the only female to win an award during the televised show on her own merit, with Rihanna featuring on Lamar's winning track LOYALTY..
Cara said she was wearing a white rose to show support to women not just in the entertainment industry.
"Things are uneven and unequal and they need to be talked about and they need to be changed," she said backstage after winning her award.
Lady Gaga, performing all in white, also gave a nod to the celebrity-backed anti-harassment initiative Time's Up between songs.
Cuban-American singer Camila Cabello called for people to continue fighting for protection for 1.8 million young migrants known as Dreamers whose place in America was threatened by Donald Trump's proposal to scrap the Obama-era scheme.
"Just like dreams, these kids can't be forgotten and are worth fighting for," she said.
Country singer Maren Morris dedicated a performance to victims of the bombing at the Ariana Grande concert at Manchester Arena as well as those who were killed in the massacre at the Las Vegas festival where Morris had performed.
Awards were also posthumously given to Leonard Cohen, for best rock performance, and Carrie Fisher, for best spoken word album with her reading of her memoir The Princess Diarist.