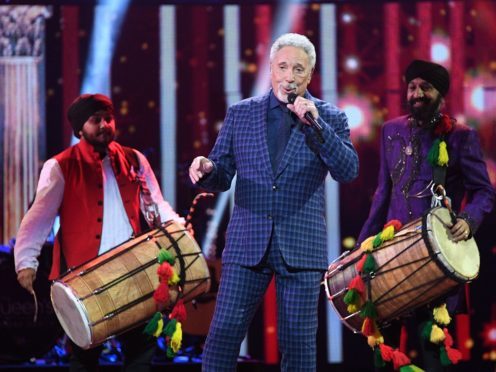 Sir Tom Jones has pulled out of two concerts this weekend due to ill health, after cancelling two others earlier this week.
The music star is in hospital with a bacterial infection and, in a statement shared on his official Twitter page, fans were told his performances at EmslandArena in Germany on Saturday and Belvoir Castle in Leicestershire on Sunday have been cancelled.
He had previously pulled out of a performance at Stansted Park in Chichester on Wednesday and a gig at Chester Racecourse on Thursday.
The statement said that Sir Tom's bacterial infection is being "treated in hospital" and that "the condition is being well managed and under doctors' orders, appropriate recovery time and rest is advised".
It continued: "Sir Tom is in good spirits and wants to extend both his heartfelt appreciation and his sincere apologies to all who planned to attend the shows, as well as those involved in the events.
"He is determined to be back performing very soon."
On Thursday, Sir Tom, 78, apologised to fans for missing the previous concerts, saying that it was the worst feeling "having to let down everyone who was coming as well as everyone who is involved".
He added, in a statement on Twitter: "I know many of you travel considerable distances and make plans with friends and family that take a lot of effort, and it is so disappointing when things don't go right."
The Chester Racecourse date was rescheduled for August 12, and he said: "Until then, a sincere thank you for your support and understanding."