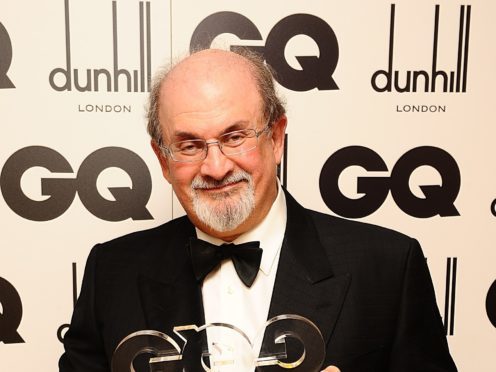 Novelist Sir Salman Rushdie has criticised the "bleating" suggestion that men's lives have become tougher.
The Booker Prize-winning author, who is preparing to speak at the London Literature Festival, dismissed any suggestion of a crisis in modern masculinity.
"All this bleating about how hard it is for men, I don't have time for. It's much more difficult to be a woman," he told the Press Association. "The patriarchy is alive and well."
The Midnight's Children author said he had always created strong female characters.
"Sometimes they're horrible, sometimes they're almost monstrous. They're not feeble. Sometimes they tear people's heads off. Looking back at my books, a lot of my favourite characters have been female."
Referring to Brexit, he also said that Britain was hankering after a fictional "Golden Age".
He added: "This whole tragedy that this country is going through is based on, in part, a nostalgic idea of British identity which is a fiction.
"It ignores the fact that it was based on the exploitation of a quarter of a planet.
"The idea this would be a wonderful country if all these inconvenient foreigners were not here. It's xenophobic but also unworkable…. The hospitals would close, the schools would close, you wouldn't be able to gather the harvest… Literally you couldn't have a hospital in London if you were to kick all the foreigners out."
The Satanic Verses author is in London to speak at the Southbank Centre's 12th London Literature Festival, which also features Roger Daltrey and Marilynne Robinson.
"A lot of literary festivals now are in tiny, out-of-the-way places… It seems to have become a thing to put festivals in smaller places," he said.
"I'm really pleased to be here. London is London and to have a big literary festival in London, you want to be part of it.
Sir Salman Rushdie is speaking at Southbank Centre's 12th London Literature Festival on October 23. Information and tickets can be found at www.southbankcentre.co.uk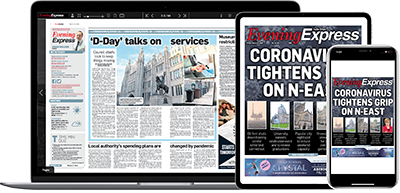 Help support quality local journalism … become a digital subscriber to the Evening Express
For as little as £5.99 a month you can access all of our content, including Premium articles.
Subscribe