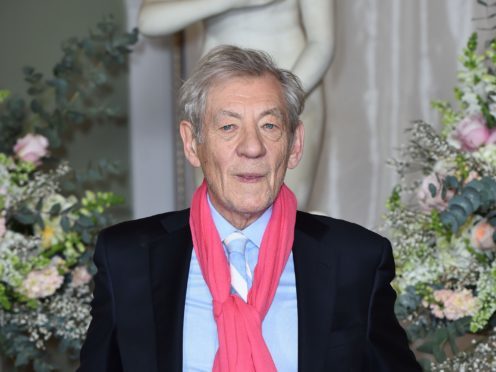 Sir Ian McKellen has apologised to theatre-goers after an injury forced him to miss a performance of King Lear.
The actor, 79, was due to star in a matinee of Shakespeare's play at The Duke of York's Theatre in London on Saturday, but hurt himself as he ran to catch the train there.
Instead he sat and chatted to the audience and "tried out a few new routines".
He said on Twitter: "I hadn't long been up before I set off for yesterday's matinee of King Lear.
"At the underground station I galloped up 45 steps to catch the train above.
"Once on it, I skipped along the carriage and my left leg gave way.
"A strained calf muscle was diagnosed and was painfully pummelled back into life.
"With a walking stick, I managed the evening performance but not the afternoon one.
"Instead I chatted on stage to the audience while they waited for their money back and I tried out a few new routines and some old ones – a bit of Gandalf and a couple of Shakespeare speeches.
"Sitting down was fine but I just couldn't have managed kneeling in the rain-storm, nor risked carrying Cordelia's corpse on my back."
The star also assured fans that Tuesday's performance would go ahead.
"I just want to reassure those who have tickets for Tuesday, our next performance, that I'll be back again, muscle restored and spirits high," he said.
"And repeated apologies to Saturday's audience who missed Lear and got just me instead."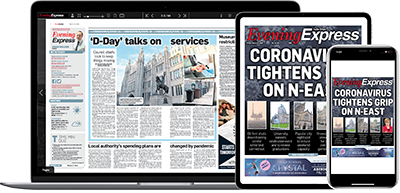 Help support quality local journalism … become a digital subscriber to the Evening Express
For as little as £5.99 a month you can access all of our content, including Premium articles.
Subscribe