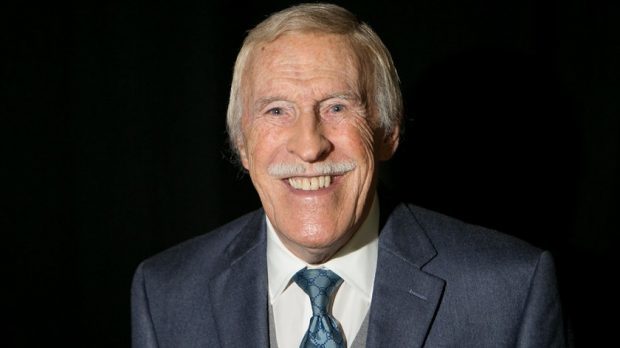 "King of entertainment" Sir Bruce Forsyth was remembered with a special tribute at this year's Royal Variety Performance.
The late entertainer – who died in August at the age of 89 – had often been a part of the show.
This year's performance at the London Palladium was recorded on November 24 and attended by the Duke and Duchess of Cambridge, who were delayed by an hour as armed police raced to Oxford Street after receiving 999 calls reporting that shots had been fired.
The show, set to air on ITV on Tuesday, went ahead as planned after police said there was no evidence of any shots, casualties or suspects.
Host Miranda Hart said: "Earlier this year, we lost one of our country's greatest entertainers, a legendary show man whose career spanned an awe inspiring eight decades.
"I'm talking of course about the one and only Sir Bruce Forsyth."
Clips of Sir Bruce presenting and appearing on the Royal Variety Performance over the years were played, and Hart recalled interviewing the TV veteran at the same venue in 2013.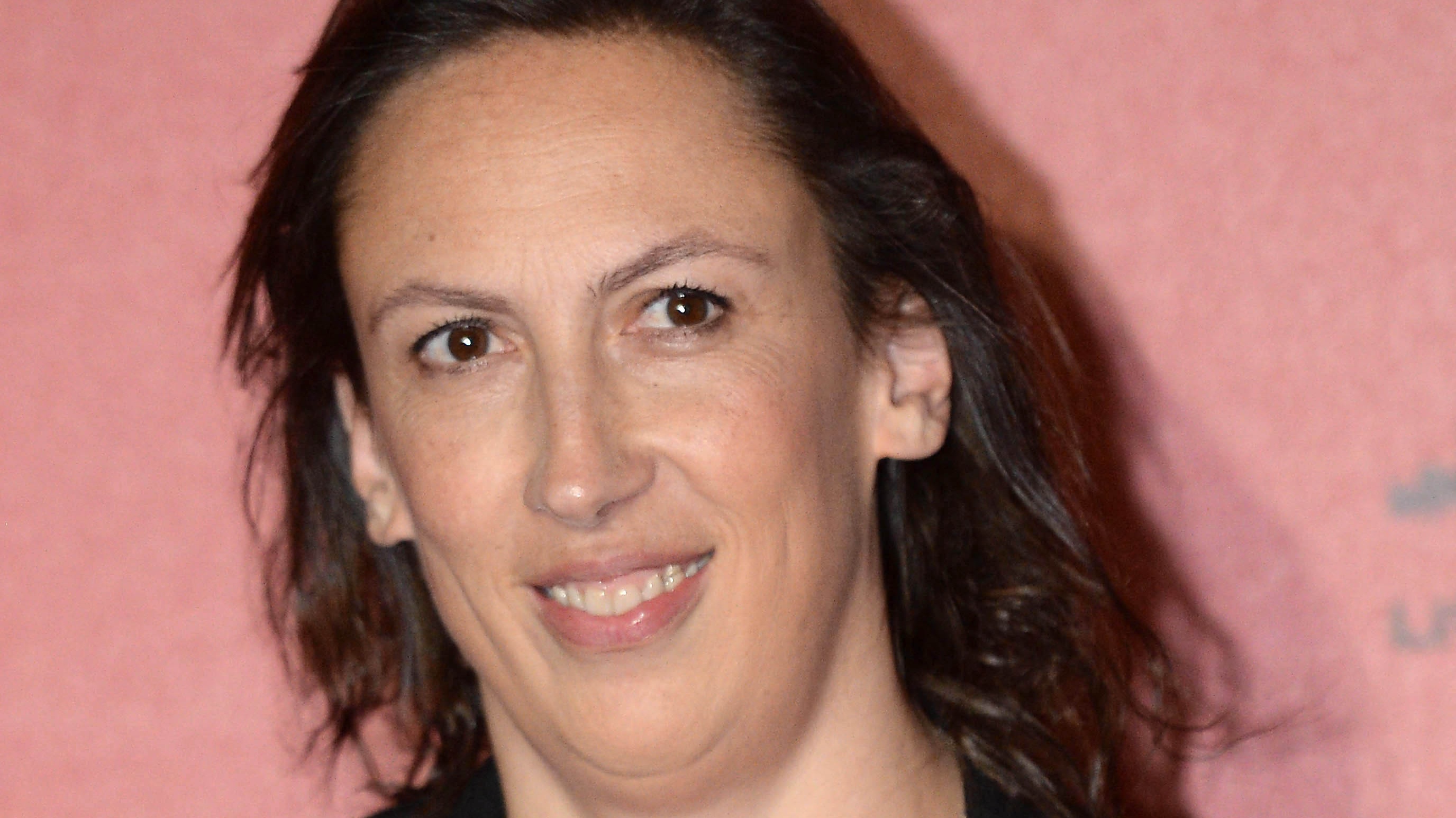 "He hadn't been on the Palladium stage for many years and was not only immediately dancing and tapping and making jokes, but was clearly moved and a little misty eyed as he remembered the countless times he performed on this stage," she said.
"I was really struck by his genuine passion, his dedication and commitment and hard work to entertain and boy did he do that… He really was the king of entertainment – Brucey we shall miss you and thank you."
The comedian, the first female to act as sole host of the Royal Variety Performance, starts the show by jokingly asking the Royals if they had "throne envy".
She said: "What an honour it is to be hosting this evening, and you'll be pleased to hear that the status of the event hasn't changed me at all… Get me my throne now! I just insist on a throne being brought on by two dancers."
"Throne Envy?" she asked the Royals.
Hart also managed to get William galloping on stage, after explaining that she was "on a life mission for adults to reclaim the gallop from toddlers".
"Don't tell me the world wouldn't be a better place with adults galloping. I offer it up to the young royals as a way to liven up a formal event," she said.
"It could be fun – a service at Westminster with the royal family galloping down the aisle followed by the Archbishop of Canterbury, ideally with the Black Beauty theme music piped in on the organ."
After the West End cast of Annie performed, one of the young performers asked William if he might gallop and he did, to much applause.
Other performances include music from Paloma Faith, The Killers, Seal, Louis Tomlinson, The Script, Michael Ball and Alfie Boe, and Beverly Knight, Amber Riley and Cassidy Janson as The Leading Ladies.
Britain's Got Talent winner Tokio Myers performed plus there was a surprise skit from the cast of Benidorm. Frasier star Kelsey Grammer also appeared.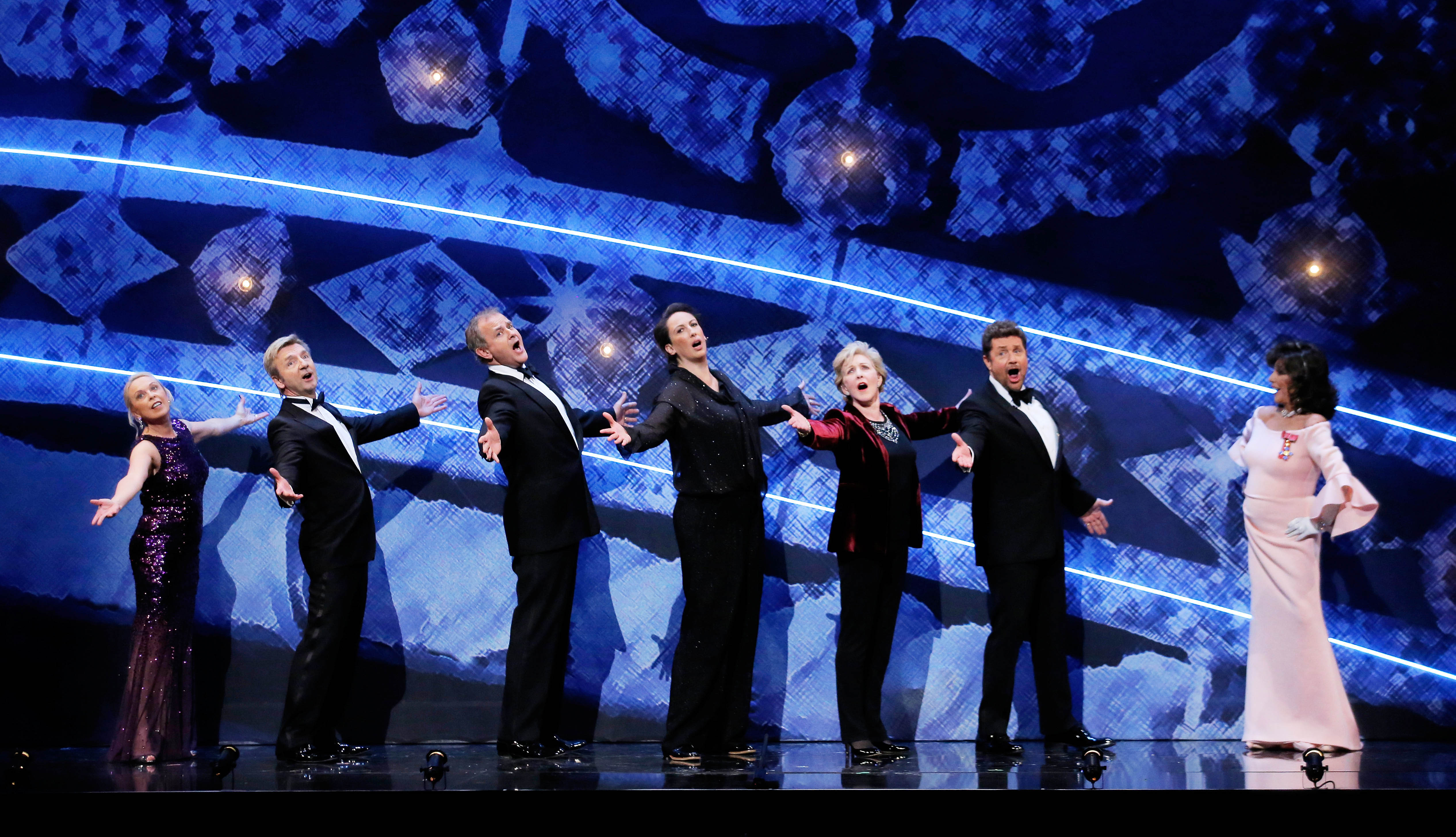 The event was staged in aid of the Royal Variety Charity, which boasts the Queen as its patron.
The money raised from the show helps people from the world of entertainment in need of care and assistance.
The Royal Variety Performance is on Tuesday at 7.30pm on ITV.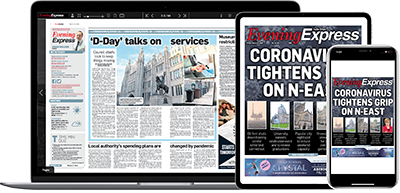 Help support quality local journalism … become a digital subscriber to the Evening Express
For as little as £5.99 a month you can access all of our content, including Premium articles.
Subscribe