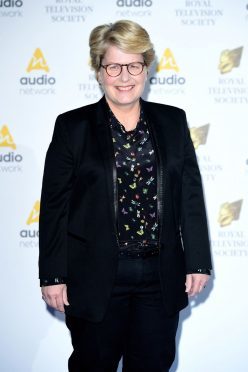 The Great British Bake Off presenter Sandi Toksvig broke down in tears all over again as she remembered the hearbtreaking moment she told young hopeful Julia that she had been eliminated from the show.
Julia, the 21-year-old baking enthusiast from Russia, was the sixth contestant to leave the Channel 4 show on Tuesday after she failed to impress with her pastry-based offerings.
Toksvig's voice cracked as she delivered the news and swept the dashed young hopeful, who had quit her job to focus on preparing for the show, into a tight hug.
Watching back over the moment on the broadcaster's Sunday Brunch programme days later, the feelings came rushing back.
"It's set me off again," she said as she chocked back a tear. "It was a big thing, she's 21 years old."
Explaining how she and co-presenter Noel Fielding spent a lot of time in close quarters with the bakers as the show was filmed earlier this year, she jokingly described the full team as a "phenomenally dysfunctional family".
She said the group still keep in touch via a WhatsApp group, and continued: "You can't bare it when they go, it's just awful. You care deeply about them. I love all of them."
Commenting on Fielding, she added: "He refers to me as his little Danish wife. We are weirdly besotted with each other."
The 59-year-old is also known for recently taking over from Stephen Fry at the helm of BBC Two comedy quiz show, QI.
Almost half a metre shorter than her famously tall predecessor, Toksvig confessed that at first she needed a box to reach Fry's chair position.
She joked: "We've just finished the new season and I've got my own chair. I feel like I'm in."
The Great British Bake Off continues on Channel 4 at 8pm on Tuesday.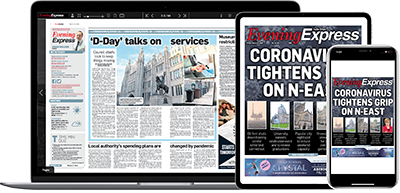 Help support quality local journalism … become a digital subscriber to the Evening Express
For as little as £5.99 a month you can access all of our content, including Premium articles.
Subscribe