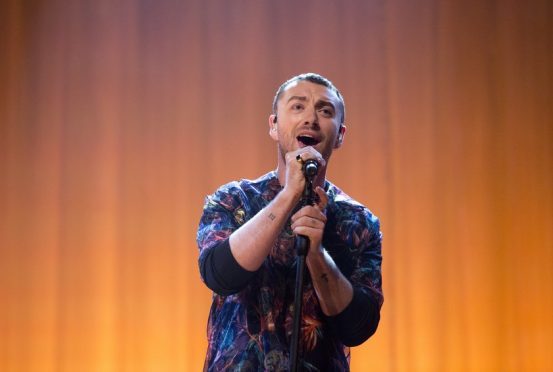 Singer Sam Smith has thanked his long-time fans for showing their support since his first album In The Lonely Hour three years ago.
Describing the 2014 record as an "old photo album" he said his "heart is full" after looking into its chart success.
In 2015, In The Lonely Hour set a new record for the must successful male solo album, spending eight weeks at number one over six stints.
On Friday, the record was reset by Ed Sheeran's Divide, which logged a 19th week in pole position after climbing the list for a seventh time.
Smith posted on Twitter: "Just found out that 'In The Lonely Hour' has just gone 8X PLATINUM in the UK. My heart is so full.
"I look back on these songs, and these lyrics like I would an old photo album. Thank you to whoever has got this album, I hope it continues to be your friend on those lonely nights x."
Smith has held a strong position in the charts in recent months following the release of his second album The Thrill Of It All.
It finished 2017 at number two on Friday.