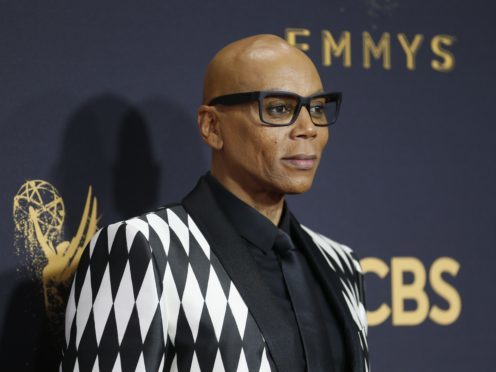 RuPaul has said that the drag subculture is a "a big f-you" to male-dominated culture and that his reality series Drag Race has a political agenda.
The TV star, whose hit programme sees him and a panel of judges try to find "America's next drag superstar" through a series of challenges, said he would not allow a biological woman to take part as a contestant.
The 57-year-old told The Guardian Weekend magazine: "Drag loses its sense of danger and its sense of irony once it's not men doing it, because at its core it's a social statement and a big f-you to male-dominated culture.
"So, for men to do it, it's really punk rock, because it's a real rejection of masculinity."
He said that he would "probably not" allow a transgender woman who had fully transitioned to take part on the programme either, although they do accept biologically-born males who are in the transition period and who identify as women.
"You can identify as a woman and say you're transitioning, but it changes once you start changing your body," he said.
"It takes on a different thing; it changes the whole concept of what we're doing. We've had some girls who've had some injections in the face and maybe a little bit in the butt here and there, but they haven't transitioned."
The drag queen and actor, who has won two Emmys for hosting Drag Race, said there is an "emotional tug-of-war" associated with men in drag and its importance in going against societal norms.
"For people to do drag and make it their profession in a male-dominated culture, they have to go through so much emotional tug-of-war, because society says, 'You're not supposed to do that'," he said.
"So, the strength and humanity it takes to maintain yourself and your dreams create many different layers of consciousness. That's where the humanity comes from."
RuPaul said that while the programme does not have a political agenda "in terms of policies in Washington", it does have a "position on identity".
He said that is "the most political you can get".
"It has politics at its core, because it deals with: how do you see yourself on this planet? That's highly political," he added.
He said: "It's a big f-you. So the idea of sticking to one identity – it's like I don't care, I'm a shapeshifter, I'm going to fly around and use all the colours, and not brand myself with just one colour."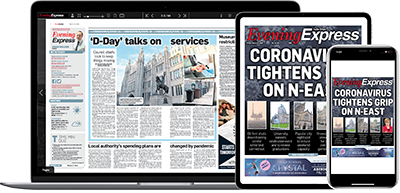 Help support quality local journalism … become a digital subscriber to the Evening Express
For as little as £5.99 a month you can access all of our content, including Premium articles.
Subscribe