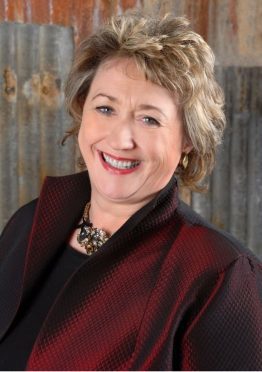 "Secret weapon" of theatre Rosemary Squire said she was "absolutely delighted" to receive a Damehood in the New Year Honours.
She is honoured for services to theatre and philanthropy.
Squire, 61, co-founded the Ambassador Theatre Group (ATG) with her now husband Sir Howard Panter, in 1992, which went on to become the world's number one live-theatre company with venues across Britain, the US and Australia.
She said: "I am absolutely delighted to receive this great honour which I take as tribute to the creativity and resourcefulness of theatre in this country.
"I hope that what I've been able to achieve will convince young entrepreneurs, particularly women, just starting out that they can succeed in this industry – and that it can be a fascinating and rewarding journey."
She thanked the "storytellers and creative teams, the people who make the wheels of the business turn and the supporters who believe so passionately in what we do" and her husband and business partner.
Squire rose rapidly after entering the theatre industry in 1980 and risked her personal finances, including selling her car, which was doubling as her office, to launch the ATG.
Its hit shows went all over the world.
This year, Squire and Panter launched the Trafalgar Entertainment Group, after acquiring Trafalgar Studios Theatres in the West End.
Prolific producer Sonia Friedman said of Squire: "I wouldn't be where I am if it wasn't for Rosie… she was by my side (since the beginning of Sonia Friedman Productions), and indeed so many other people's sides. She was the secret weapon."
Actor Simon Callow, a close friend of Squire, said her accomplishments included working "to advance the cause of women in the theatre" and that her honour is "long overdue".
Squire's charity work included raising millions for Great Ormond Street Hospital.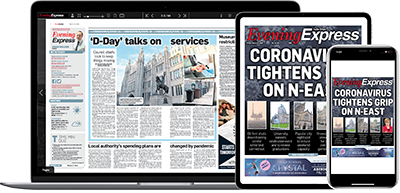 Help support quality local journalism … become a digital subscriber to the Evening Express
For as little as £5.99 a month you can access all of our content, including Premium articles.
Subscribe