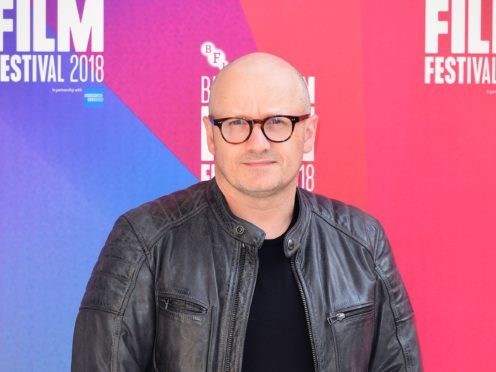 Oscar-nominated filmmaker Lenny Abrahamson has said the BFI London Film Festival has put other events to shame by championing the work of female directors.
Half of the films up for the festival's official competition have a female director or co-director.
By contrast, only one film of the 21 selected for competition this year at the Venice Film Festival has a female director.
Abrahamson will chair the jury that will judge the official competition at the 12-day celebration of cinema which opens in October.
He told the Press Association: "I think BFI is putting a lot of festivals to shame, certainly asking questions of a lot of other festivals.
"It isn't true that one in 20 is representative of the really good work being done out there by women directors.
"Other festivals should ask themselves the question, 'Why is it the case that our selection is so skewed in one direction?'"
It comes after Abrahamson's equivalent at Venice, Guillermo Del Toro, condemned gender disparity in the industry on the opening day of the festival on Wednesday.
The Pan's Labyrinth and Shape Of Water filmmaker called for 50-50 representation at leading film festivals by 2020 at the latest.
Abrahamson echoed Del Toro's call and praised the Mexican director for his intervention despite his involvement at Venice.
He said: "I think it was brave of him to say it and he did the right thing.
"It's like men-only panels. It seems ridiculous when you see a conference and a panel and it's seven or eight blokes.
"This just has to be something that feels wrong. When it does that becomes one of the drivers of change."
This year's BFI event will showcase films including the world premiere of Peter Jackson's They Shall Not Grow Old, marking the centenary of the First World War.
Big names attending the event also include directors the Coen Brothers, and actors Daniel Kaluuya, Liam Neeson, Melissa McCarthy and Rosamund Pike.
Female filmmakers Karyn Kusama (Destroyer), Alice Rohrwacher (Happy As Lazzaro), Sudabeh Mortezai (Joy), Dominga Sotomayor (Too Late To Die Young) and Cristina Gallego, directing with Ciro Guerra (Birds Of Passage), are among the 10 nominees for the British Film Institute festival's top award.
The BFI's chief executive Amanda Nevill said: "I think for any of those directors, that their film is in the festival is really exciting.
"They're in it to be in it, not just to win. Of course it would be wonderful if it were to be won by a woman director.
"But let's just celebrate the fact that of all the films in the world we have selected a very small number of films to be in the competition, because we see something special in these directors' work, and 50% of them are women. I think that speaks volumes."
Headline galas include the UK premiere of The Favourite, starring Olivia Colman, Emma Stone and Rachel Weisz.
British stars Keira Knightley and Dominic West will star in Colette, a "gender-challenging" biopic of literary couple Colette and Willy, "whose relationship rewrote social and gender rules".
The 62nd BFI London Film Festival runs from October 10 to 21.