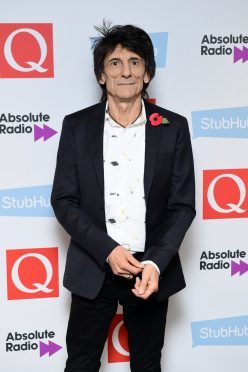 The Rolling Stones' Ronnie Wood will swap his guitar for a paintbrush as he stars in a new Sky series focused on his art work.
Ronnie Wood: Artist In Residence will see the rock'n'roll star and prolific painter visit a number of the UK's most celebrated cultural institutions, including the Royal Opera House and Sadler's Wells.
Wood, who turned 70 this year, will use his sketches and paintings to offer insight into each location as well as meeting those who work behind the scenes.
Produced by Somethin' Else for Sky Arts, the show was announced alongside a raft of other Sky commissions including a new drama focused on the power struggles of the international gangs running London.
A new entertainment game, Loot, will also be coming to screens. The show will see eight members of the public attempt to hunt some treasure and hide it for two weeks from specially trained detectives.
Sky Atlantic's sun-soaked drama, Riviera, will return to screens while Sky Arts will air three new episodes of their Urban Myths series which tell fabled tales from the world of entertainment.
One will star Luke Treadaway as David Bowie and Jack Whitehall as Marc Bolan and tell the tale of how the young musicians first met as struggling teenage musicians and were asked to paint their manager's office in lieu of them making him any money by selling records.
Another sees Noel Fielding's portrayal of Alice Cooper attending a dinner party with Salvador Dali, while the third documents the story of how rap group Public Enemy were rescued by a man and his Ford Focus after being stranded without their tour bus in Broomhill, south-east London hours before a show.
Sky's managing director of content Gary Davey said: "There's never been a more competitive time to be in the content business and I'm incredibly excited by the scale, quality and authenticity of the UK TV industry right now.
"Next year will see over 50 Sky original productions on air and over 20 of these will be returners – a testament to the popularity of our shows – and it doesn't stop there, with our increased investment, the focus for 2018 remains getting even better on screen."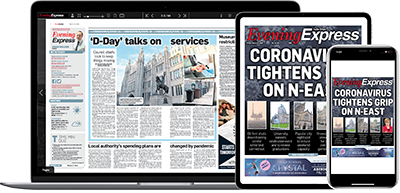 Help support quality local journalism … become a digital subscriber to the Evening Express
For as little as £5.99 a month you can access all of our content, including Premium articles.
Subscribe