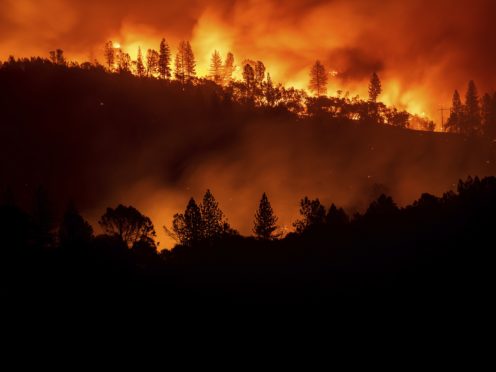 Singer Robin Thicke's house has been destroyed by the wildfires in California.
The singer's partner April Love Geary, who is pregnant, posted a picture on Instagram Stories showing the front gate and the space where their home once was.
"Our house is gone," she said, adding a crying emoji.
The day before, both shared an image of a cloud of smoke near their home in Malibu.
"Our house is somewhere in there. I'm so sad but so thankful that we all made it out safe. Praying for everyone in Malibu, our city is up in flames," said Geary.
Thicke shared a picture of his son sitting on the beach. "Contemplating next move…" it said,
The blaze broke out in the Hill Canyon area in the south of the state on Thursday and spread quickly, jumping a major road and scorching thousands of acres of land. Twenty five people have died.
Many celebrities, including Kim Kardashian West, Will Smith and Caitlyn Jenner, had to evacuate their properties.
Actor Gerard Butler also lost his home in the blaze.
He tweeted: "Returned to my house in Malibu after evacuating. Heartbreaking time across California. Inspired as ever by the courage, spirit and sacrifice of firefighters. Thank you @LAFD. If you can, support these brave men and women at SupportLAFD.org."
Shannen Doherty shared a photo of herself on her wedding day and said she was "devastated" at the loss of the property.
She said: "This place. I got married there. But before that, it's the place @chriscortazzo let me stay in after my dad passed away. It's the place I felt my dad with me.
"It's gone. Fire has taken it away. I'm devastated by all that's happening. My heart is ripped apart."
Many stars have posted messages on social media thanking firefighters and rescue workers.
Singer Rod Stewart tweeted a message aimed at US President Donald Trump.
"Mr President, while people's homes are burning, while lives are being lost & while firefighters are risking their lives, California needs words of support & encouragement, not threats or finger pointing & accusations," said the British star.
"Where is Winston Churchill when you need him?"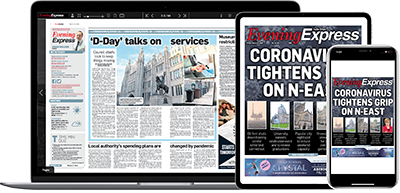 Help support quality local journalism … become a digital subscriber to the Evening Express
For as little as £5.99 a month you can access all of our content, including Premium articles.
Subscribe