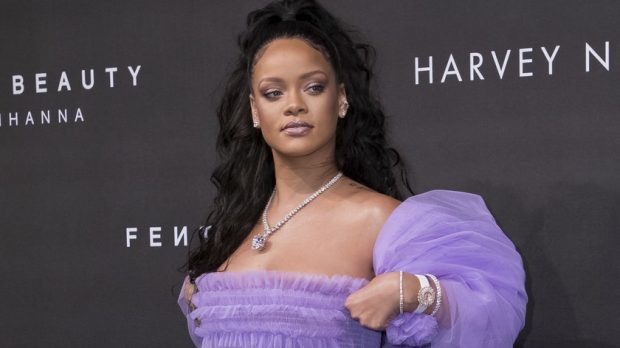 Rihanna has urged US president Donald Trump to offer more help to the people of Puerto Rico following Hurricane Maria.
The Caribbean island, a US territory, has been coping with shortages of food, drinking water, electricity and various forms of communication in recent weeks.
Alongside a US newspaper front cover, which bore the headline "American tragedy", Rihanna tweeted: "Dear @realDonaldTrump I know you've probably already seen this, but I just wanted to make sure!
"Don't let your people die like this."
The post follows others shared by the Diamonds hit-maker in recent days directly to the president, as she continues to try to raise awareness of the current crisis.
Rihanna sent Mr Trump a video, shared by a person on Instagram who criticised the lack of media attention on the struggles in hospitals in Puerto Rico.
The presenter of the video said the hospital she was in had "no water, no cash", and added that "the hospital is completely full with no generators, so they have open windows".
"They cannot do surgeries, and I don't see this in the media."
Another video sent from Rihanna, who was born and raised in Barbados, to the president saw San Juan's mayor crying over the "humanitarian crisis" in the country.
Mr Trump has not responded to Rihanna's tweets.
Earlier this week, Mr Trump sent "America's hearts and prayers" to the people in Puerto Rico and the nearby US Virgin Islands, along with his confirmation he will visit both places next week.
He said a "massive" effort to help people recover from the hurricane is under way and pledged that the federal government will pick up 100% of the bill for removing the debris left in the wake of Maria.
The president made the change to funding as part of an amendment to his earlier disaster declaration authorising federal aid in response to the Category 4 storm.