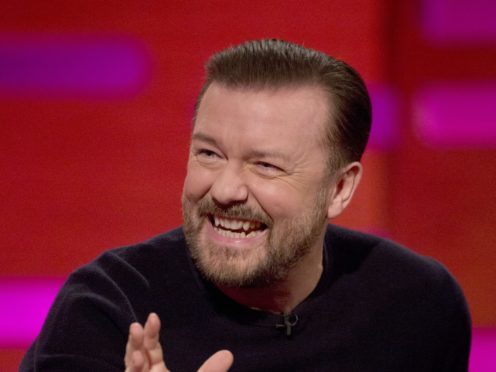 Ricky Gervais has urged fans not to buy tickets from touts for his "probably mental, new material" shows.
The comedian has announced he will perform six "work in progress" shows for his next world tour Super Nature in August and instructed fans not to overpay to see them.
He wrote on Twitter: "Dear lovely fans, I absolutely love you back, but please don't pay hundreds of pounds for tickets to these tiny little, probably mental, new material gigs. I'm trying to cancel all the tickets on retail sites too."
Gervais will test the material at The Pleasance in Islington, with tickets costing £15, saying it will be "too mental to charge full price".
Tickets to the show went on sale at 10am on Friday and demand was so high the Pleasance website crashed.
He wrote on Twitter: "100,000 people trying to get tickets to a tiny theatre is never going to end well. Website crashed. Good work. Stay tuned."
After seeing tickets on resale sites for hundreds of pounds, he urged fans not to pay over the odds for them, saying he would rather see an empty seat than touts make money from them.