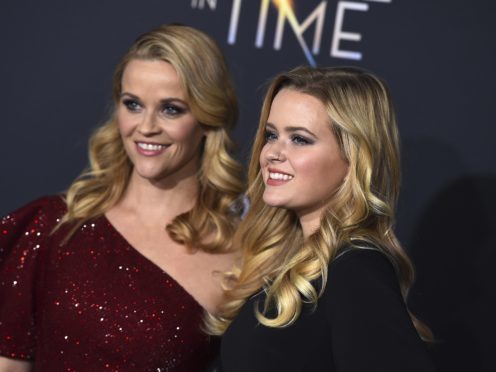 Reese Witherspoon, Oprah Winfrey, Mindy Kaling and Ava DuVernay made the world premiere of their new film A Wrinkle In Time a colourful event as they opted for bright gowns.
Witherspoon, who plays Mrs Whatsit in the big-screen adaptation of the book by Madeleine L'Engle, sparkled in a red asymmetric sequinned dress.
She was joined by her daughter Ava Phillippe, 18, one of her children with ex-husband Ryan Phillippe, with whom she shares a striking resemblance.
Kaling, who plays Mrs Who in the film, chose an asymmetric purple dress for the event, which comes shortly after the birth of her first child Katherine in December.
Winfrey, who stars as Mrs Which, revealed she spent more than two hours in the make-up chair for the premiere, for which she wore a navy blue gown.
She shared a video with her Instagram followers showing off the lavish gold braid being woven into her hair for the blue carpet.
The film's director Ava DuVernay also opted for a bright full-length dress, opting for a hot pink gown.
She was joined at the premiere by Black Panther director Ryan Coogler, whose film has dominated the box office around the world.
DuVernay attended his premiere in January when she wrote on Twitter: "We edited our films across the hall from each other for 8 months.
"We talked in our edit bays, on walks around the lot. About our films, our dreams. Tonight, his comes true.
"On my way to the #BlackPanther premiere with a full heart for my fam, director extraordinaire #RyanCoogler!"
Black Panther star Angela Bassett also appeared on the blue carpet in a blue sequinned cropped top and wide legged trousers.
Meanwhile other stars of the film, Chris Pine and newcomer Storm Reid, chose a blue suit and dress respectively.
A Wrinkle In Time will be released in UK cinemas on March 23.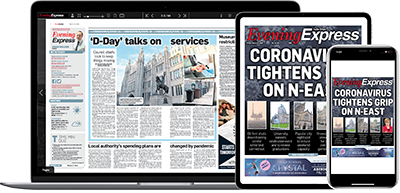 Help support quality local journalism … become a digital subscriber to the Evening Express
For as little as £5.99 a month you can access all of our content, including Premium articles.
Subscribe