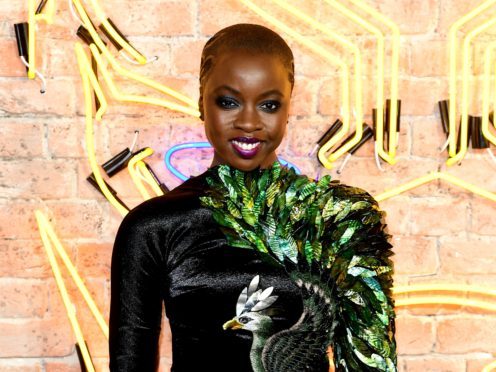 A play written by Black Panther actress Danai Gurira will feature as part of Kwame Kwei-Armah's first season in his role as artistic director of London's Young Vic Theatre.
The Convert is set in 19th-century Rhodesia and explores the impact of colonialism and Catholicism on black identity.
It follows the story of a young girl who runs away from her family to escape a forced marriage and is then taken in and converted by a black Roman Catholic missionary.
During the unveiling of his debut programme, Kwei-Armah described seeing the Tony-nominated writer's play for the first time in America.
He said: "It's a play I saw in 2014 in Princeton and the moment I saw it I thought it was a modern classic.
"It looks at the happenings of Zimbabwe (then Rhodesia) in 1896. It looks not just at colonialism, but at family and the choices we make in order to negotiate with power.
"I thought it was a really important thing for me to investigate in the current climate that we're living in."
The Convert will be the second show to run during Kwei-Armah's first season and will follow a musical adaptation of Shakespeare's Twelfth Night which he will co-direct.
During the announcement he explained his decision to lead with a re-interpretation of a theatre staple.
He explained: "If anyone knows the kind of playwright I am, I am a sort of state of the nation, 'let's go in deep' kind of guy. But I really love joy, fun, energy and community.
"We're going to be bringing in a community ensemble of about 40 to 50 on to the stage every day, standing shoulder to shoulder with a professional cast.
"In this adaptation of Twelfth Night the music is funky, fun and modern. I felt that would be the right way to go out, to adapt Shakespeare, in my image, in our image and to pull out joy and love and energy. That's what I see when I come into the Young Vic.
"I wanted to start off by sending love and joy into the ether and then I can get low down and dirty with some other stuff!"
The Convert will run in the Old Vic Theatre's Main House from December 7 2018 to January 19 2019.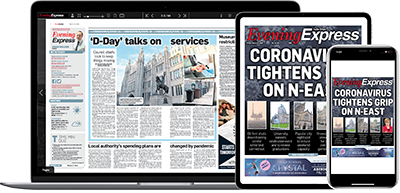 Help support quality local journalism … become a digital subscriber to the Evening Express
For as little as £5.99 a month you can access all of our content, including Premium articles.
Subscribe