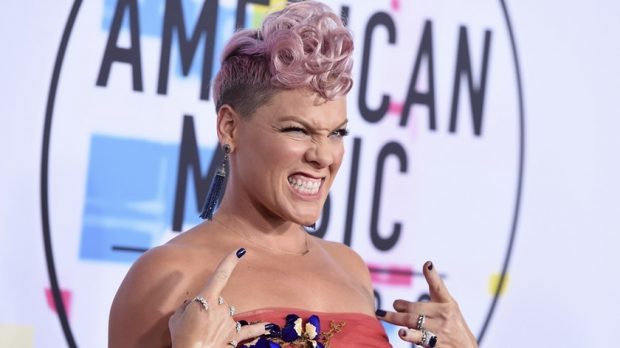 Singer Pink has hit back at reports that she was unimpressed with Christina Aguilera's Whitney Houston tribute at the American Music Awards.
Fans on social media had speculated that Pink had a negative reaction to the performance at the US awards ceremony when she was filmed pulling a face while Aguilera was on the stage.
But the singer took aim at her detractors, and said their claims were a response from those who are "afraid of the power" of women, and that the reports made her "so sad".
She wrote on Twitter: "Waking up to see a newly created riff between myself and another incredible woman, Christina, who took on an incredible feat, who I support fully, makes me so sad.
"You all perpetuate keeping women apart b/c you're afraid of the power we have when we get together."
She added: "I choose to remember last night as being a celebration of women, of Diana, of Whitney, of love and life and joy and all things good. THANKYOU to everyone that had the courage to take that stage- wether it be right side up or sideways. All love."
Shortly after the ceremony on Sunday, Pink had tweeted praise for Aguilera, with whom she collaborated on Lady Marmalade along with Mya and Lil' Kim in 2001.
She retweeted a post that said: "@Pink and @Xtina deaded their beef last year and have been FRIENDS since, respecting each other's amazing talent as grown women. stop creating something out of nothing."
Along with that, she added: "Yes. THIS. Christina f*****g killed it tonight for one of our favorite singers ever. This about Whitney, and I am in awe of Christina's talent. Show the clip where I'm in tears, you negative Nancy's."
The What About Us singer also retweeted a video clip of her reaction to Aguilera, which said: "Here it is, @Pink! You were clearly moved by it…we all were! Bravo @Xtina."
Along with Pink, singer Ciara had also been accused of reacting negatively to Aguilera's performance, a medley of Houston's hits.
She too slammed the claims on Twitter, writing: "Sadly, people relish in negativity. You are correct about the words I said as I was standing clapping my hands after Christina's performance.
"She's one of the best singers of our time. #SpreadLove #AMAs."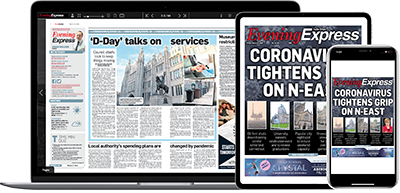 Help support quality local journalism … become a digital subscriber to the Evening Express
For as little as £5.99 a month you can access all of our content, including Premium articles.
Subscribe