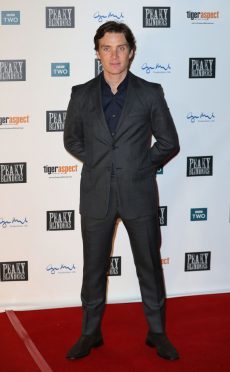 Dark period drama Peaky Blinders will return for a fresh series in 2019, creators have announced.
The announcement was made via the show's Twitter account on Wednesday, moments after the fourth series finale was aired on BBC Two.
A post featuring a clip of Cillian Murphy as the notorious early 1900s gangster Thomas Shelby read: "#PeakyBlinders will return to @BBCTwo in 2019."
The announcement came after an explosive series conclusion that saw Shelby crowned as Labour MP for Birmingham South – after several apparent brushes with death – and the gruesome murder of his brother and fan favourite character, Arthur (Paul Anderson).
Fans were left shocked and moved by the unexpected twists, taking to Twitter to share their views.
One wrote: "Bloody hell, the #PeakyBlinders finale was the biggest emotional rollercoaster ever, I need a long sit down and a drink to take it all in."
"That Peaky Blinders episode has got my head spinning, quality ending," another said.
Another added: "Peaky Blinders is just unreal…roll on 2019 for another series! @ThePeakyBlinder."
"Best season yet," summarised one while another commented: "So much just happened in one episode and I physically cannot wait until 2019 to find out what happens next."
Some were disappointed by the prospect of waiting for more than a year for series five.
One joked in response: "Yeah I can't wait that long gonna need to speak to management to speed up the process there please and thank you."
"Nope, that's far too long," commented one, as another added: "That's so long away."
Show creator Steven Knight had previously hinted towards a continuation of the saga following season four, telling the Express newspaper: "Hopefully it will end in a way that is expected and of course set up season five but not in a way that anyone will be looking for."